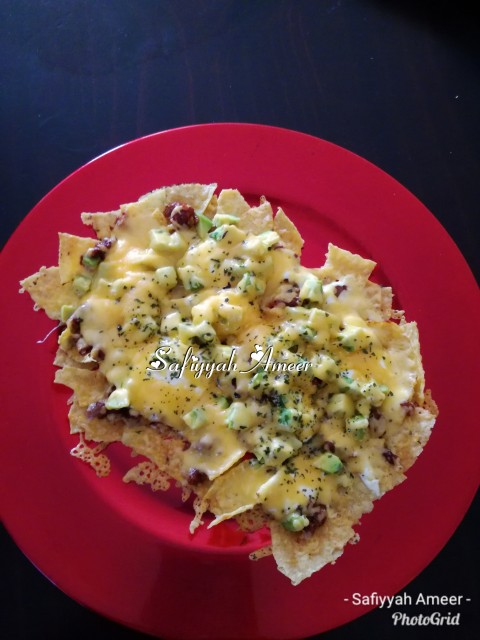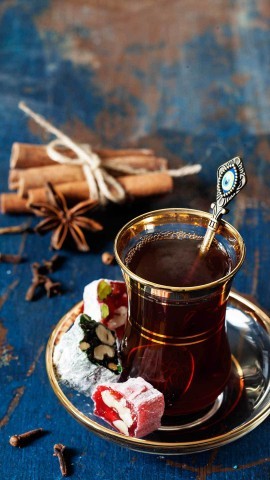 Safiyyah Ameer
Sous Chef
Housewife, blogger, love food, love feeding my family. Some of my recipes can be found on my FB group foodilicious
---

South Africa
Joined 10 years ago
RECIPE
Nachito's

Recipe and pic credit: Safiyyah Ameer

Ingredients

4 had shell tacos broken into pieces
Salsa (recipe below)
Sour cream
Avocado cubes
Grated cheese ( I used Gouda)
Dried coriander leaves for deco.

For the salsa

½ red onion chopped
½ tomato grated
2 teaspoon tomato paste
2 teaspoon Shan chaat masala
Salt and pepper to taste

Braised onions and then add tomato, tomato paste and spices and cook until tomatoes are cooked.

Assemble

Layer pieces of tacos on a baking sheet, then spread salsa and dot with sour cream, add avocado cubes and then grated cheese.
Bake at 180°Cup until cheese is melted. Serve with guacamole and salsa.
POSTED ON
08 May 2018
WOULD YOU LIKE TO ?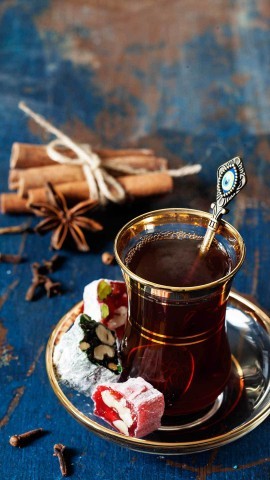 Safiyyah Ameer
Sous Chef
Housewife, blogger, love food, love feeding my family. Some of my recipes can be found on my FB group foodilicious
---

South Africa
Joined 10 years ago
COMMENTS
You May Also Like
Suggest Recipes