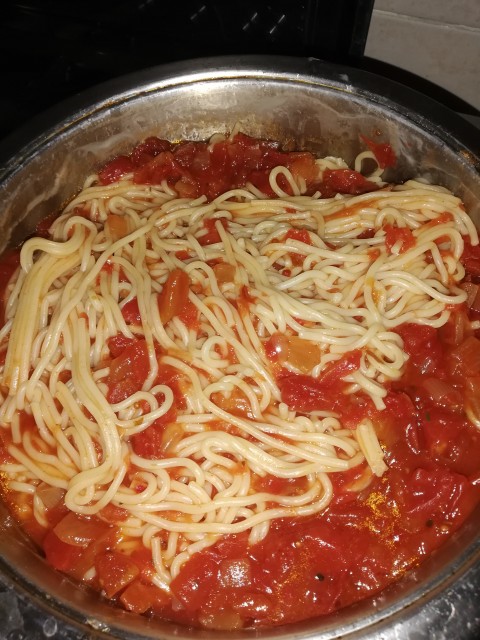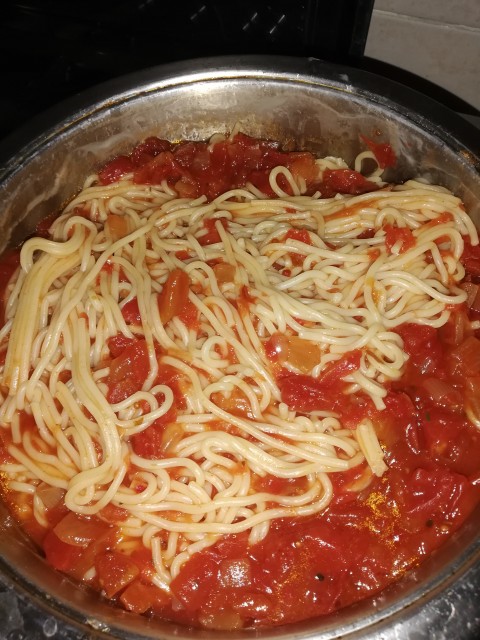 INGREDIENTS
Spaghetti or Penne one packet All gold tomato and onion braai (bbq) relish.. 2 Tins.1 tablespoon oil Red chilli powder Salt to taste
METHOD
Boil spaghetti or Penne as per instructions on packet
I boil it in boiling water put a dash of salt and oil in first then add spaghetti or Penne.. Allow 15mins to boil...
In separate pot A little oil Then add two Tins of braai (bbq) relish..A heaped teaspoon of red chilli powder and a teaspoon of salt.. Garnish with finely cut dhania (coriander) Serve with a dash of tobasco sauce and whole black pepper to give it a, tang...
INFO / TIPS / CREDITS
Quick meal if you don't have time... But very filling at the same time
Delicious,Enjoy
Comments ordered by Newest
---