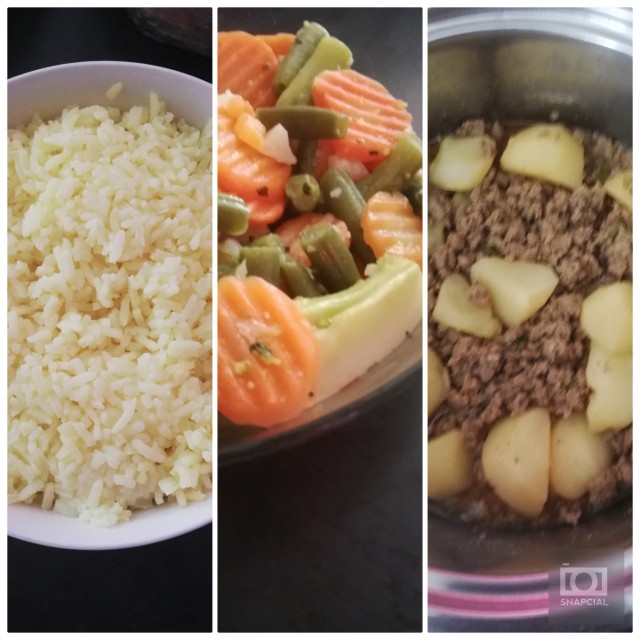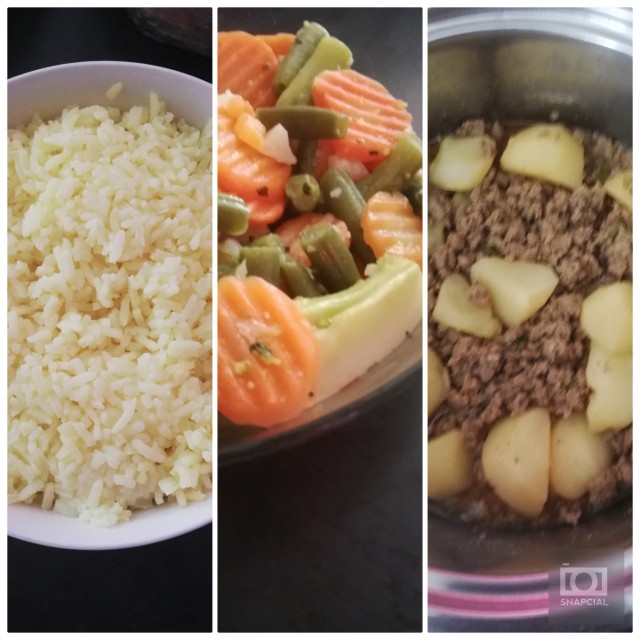 INGREDIENTS
1kg minceOnion choppedTomato, pureedSalt Half teaspoon BBQ spice3 Chillies Garlic flakes1 cup waterPeppercorns 4 medium potatoesOil
METHOD
Braise the onion, tomato in the pot add the spices cook the potatoes half done in a separate pot. Add everything altogether, the mince, spices, potatoes. Cook for 30 hour until soft.Add more liquid to the pot. Not all at once. Serve with rice & veggies on the side dish.
INFO / TIPS / CREDITS
Aslo add any squash or veg to the side dish.
Comments ordered by Newest
---