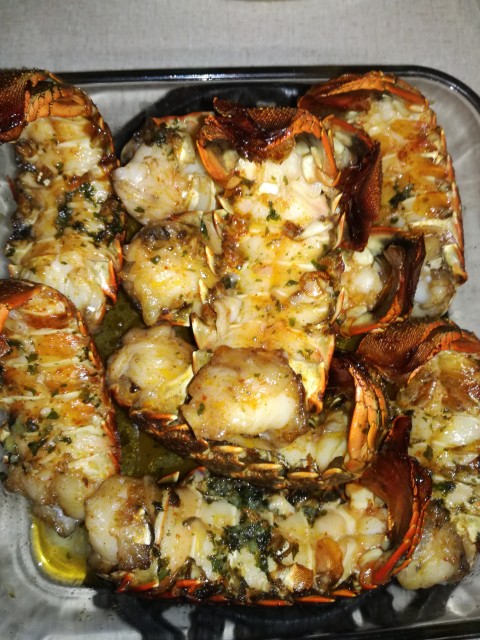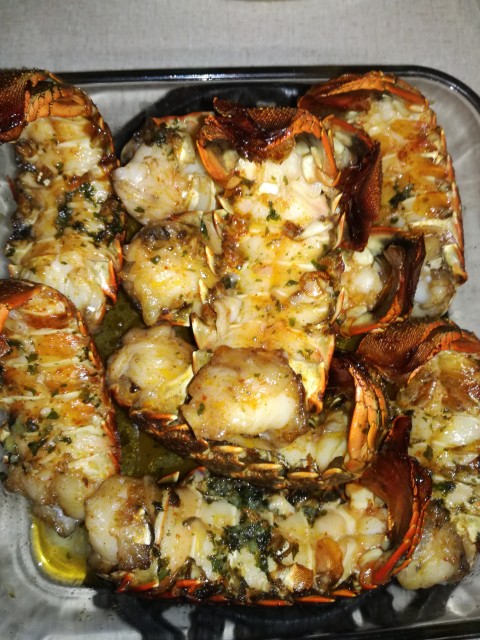 12
favs
0
coms
1.9K
views
INGREDIENTS
Crayfish tails (whatever amount you using)ButterHoneyCayenne pepperSalt to tasteFreshly crushed garlicDried parsley
METHOD
Crayfish tails (whatever amount you using). De-vein them and make slight slits into them.
Melt together: butter, honey, cayenne pepper and salt to taste. Marinate the crayfish for a few hours. Place into an oven proof dish and into a preheated 200°C oven for 4 minutes. In the mean time melt enough butter add some freshly crushed garlic and dried parsley and pour it over the crayfish then grill for 2 minutes.
INFO & TIPS
The reason there are no quantities is because it'll depend entirely on the amount of crayfish tails you're using.
Comments
Ordered By Newest
---
---
Suggest Recipes
You May Like
Crayfish-a-la-mish is part of the
Seafood
recipes category
TAGS
crayfish
halaal
la
mish
mishaa
recipe