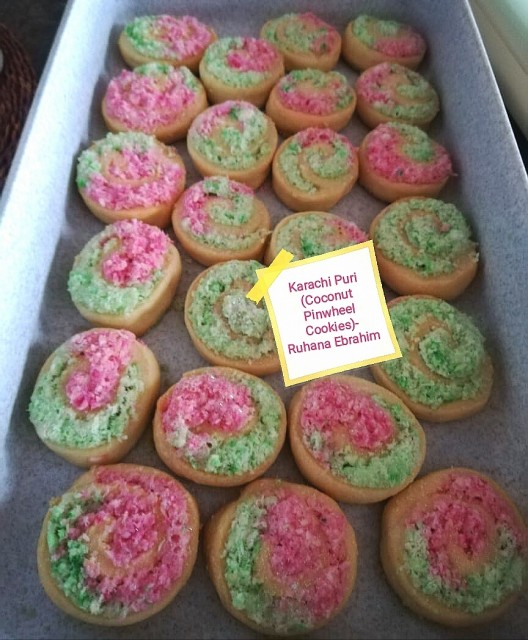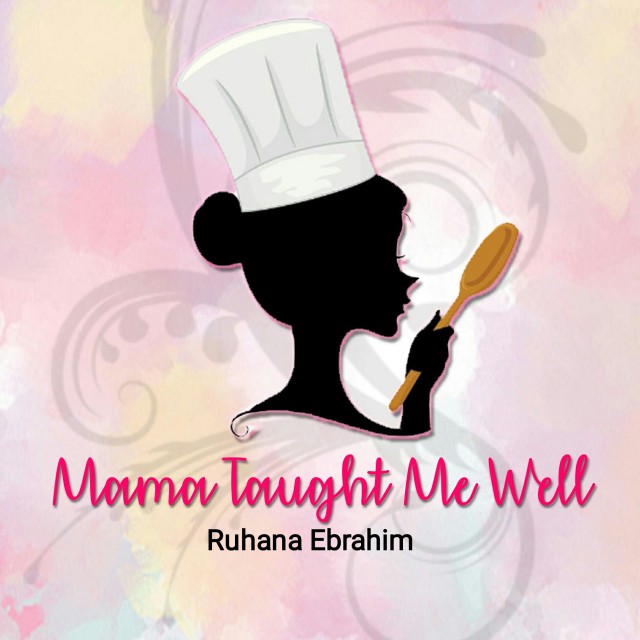 Ruhana Ebrahim
Grand Master
Interior Decorator.
Foodie!
Food styling.
Fusion Cooking.
Recreational baker.
Food Author of "Oh My Cupcakes!"
Mum and wife.
(Another 2 books on the way Insha Allah!)
---

South Africa
Joined 6 years ago
---
@mama_taught_me_well
CREDITS
Karachi Puri
(A.k.a Coconut Pinwheel Cookies)

Pic cred: Ruhana Ebrahim
Rec cred: @mama_taught_me_well


INGREDIENTS
125g butter3 cups sifted flour4 teaspoon baking powder2 eggs (lightly beaten)1 cup milk

Filling-1 ½ cups icing sugar125g butter1 ½ cups desiccated coconut½ teaspoon elachie powderRed and green food coloring
Also needed-1-2 egg whites (beaten)
METHOD
1. For the filling beat the butter and sugar till pale. 2. Add coconut and elachie and beat in. 3. Divide filling into 2 portions. 4. Color half into pink and other in green, or may leave as is in white.5. Only use 2 dots of coloring at a time, mixing in, until desired color is reached.6. After coloring, leave filling aside.7. For the dough, sift flour and baking powder.8. Rub the butter and flour together to make crumbs.9. Add in eggs and a little milk at a time, binding by hand to make soft dough. 10. Divide dough and the 2 color filling into 3 portions each.11. Roll dough out into rectangle.12. Brush on egg white. 13. Spoon on some pink and green coconut filling onto dough, leaving 1cm plain on the ends. 14. Roll close like a swiss roll (longwards) and then press the plain end downward to seal. (May brush a little more egg white if it's dried up.) 15. Then place in fridge to firm up.16. Preheat oven to 160°Cup. 17. Cut dough into rounds, 1 finger thick.18. Place on a lined baking tray, a little spaced out.19. Bake for 10-15min till lightly golden.20. Remove from oven and allow to cool completely.
INFO & TIPS
Note: Store in airtight container, separate from other biscuits. The coconut will soften biscuits that do not have coconut in them.
May shape in different ways, eg.a fan shape, squares etc.
POSTED ON
18 Jun 2019
WOULD YOU LIKE TO ?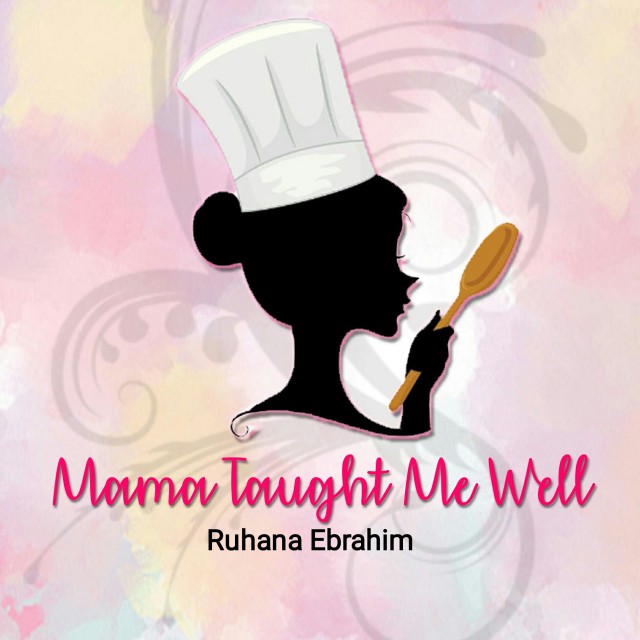 Ruhana Ebrahim
Grand Master
Interior Decorator.
Foodie!
Food styling.
Fusion Cooking.
Recreational baker.
Food Author of "Oh My Cupcakes!"
Mum and wife.
(Another 2 books on the way Insha Allah!)
---

South Africa
Joined 6 years ago
---
@mama_taught_me_well
COMMENTS
You May Also Like
Suggest Recipes