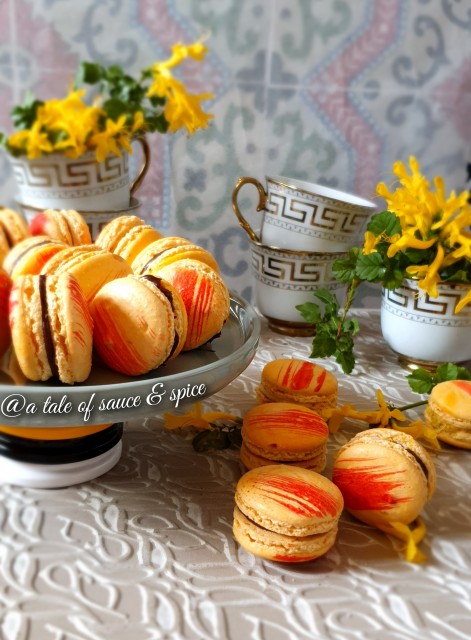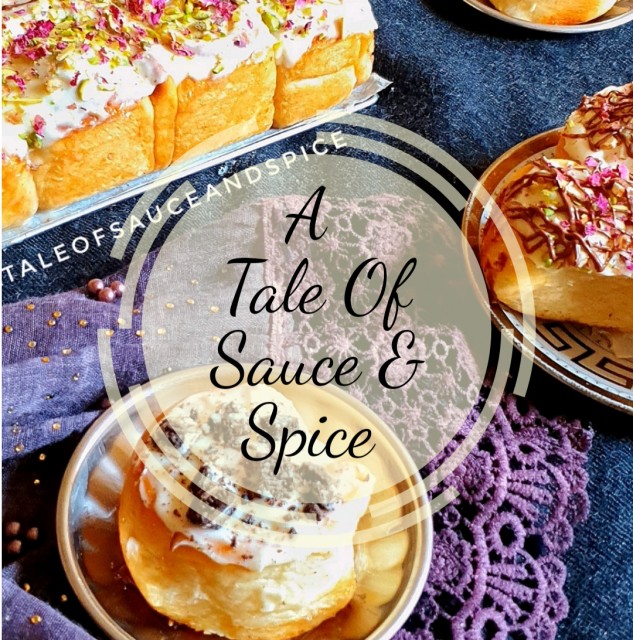 Asma Mohamed
Kitchen Hand
Mum of 3
Cooking is my passion.
I love trying new recipes and adding my own concoctions to it.
---

South Africa
Joined 3 years ago
---
@ataleofsauceandspice
CREDITS
Recipe credit: @natashaskitchen
Pic credit: @a_tale_of_sauce_and_spice


INGREDIENTS
70 grams about 2/3 cup almond meal/flour120 grams about 1 cup confectioners (powdered) sugar2 large egg whites about 65 grams, room temp50 grams exactly ¼ cup leveled granulated sugarYellow food colouring Ingredients for chocolate ganache: 113g chocolate ½ cup heavy whipping cream
METHOD
Prep: Line 1 XL or 2 regular baking sheets with parchment paper or silpat.In the bowl of a food processor, combine almond meal and powdered sugar and pulse twice to combine then process for 1 ½ minutes. Sift through a sieve into a large bowl, pressing down on clumps with the back of a spatula. You should have about ½ to 1 tablespoon of solids left over in the sieve - discard those (If you have alot more, pulse them a few more times in the food processor).Place 2 egg whites in a large bowl and beat until foamy. Gradually add ¼ cup sugar then increase to high speed and beat 2 ½ minutes or until stiff glossy peaks form.Add sifted almond mixture and fold with spatula from the bottom of the bowl upward then press the flat side of your spatula firmly through the middle. Repeat until batter flows like lava and thick ribbons form as it flows off the spatula. (35-40 complete strokes).Add your food colouring and fold gently don't over mix it. Be very careful. Fit a pastry bag with a large (3/8" wide) round tip and transfer batter inside. Pipe ¾" round cookies onto the lined baking sheet, keeping them 1" apart. Drop the sheets 6" over the counter to release air bubbles about 15-20 times.Let cookies sit at room temp at least 30 minutes or until they form a thin film over the top and don't stick to your finger when poked. After the cookies are dry you may brush them gently with another colour to create a design. While cookies are resting preheat your oven to 150°Cup. Bake these for 15 minutes. Let them cool completely on a wire rack. Sandwich 2 macaroons with chocolate ganache. These are best served after 24 hours.
For the ganacheChop the chocolate roughly pour hot cream over let sit for few minutes stir to combine let it thicken in the fridge fill in piping bag once thickened sandwich macaroons with it.
INFO & TIPS
Don't over mix the batter I would suggest you watch my video on Instagram for a better view on this recipe.
POSTED ON
14 Apr 2020
WOULD YOU LIKE TO ?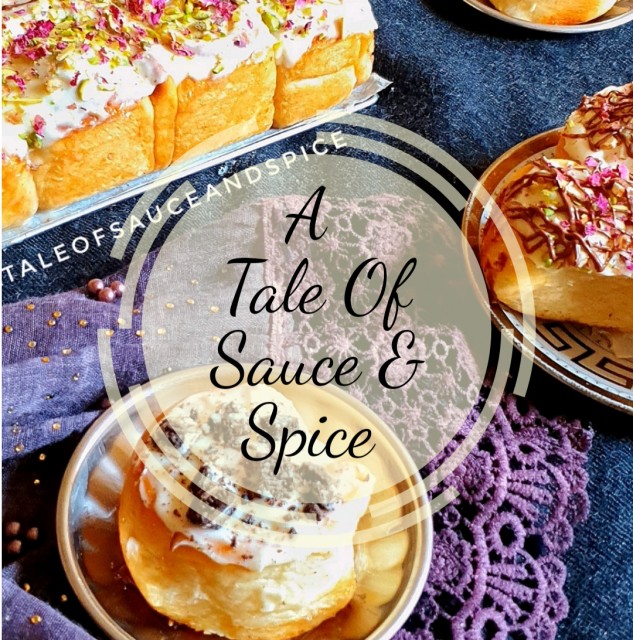 Asma Mohamed
Kitchen Hand
Mum of 3
Cooking is my passion.
I love trying new recipes and adding my own concoctions to it.
---

South Africa
Joined 3 years ago
---
@ataleofsauceandspice
COMMENTS
You May Also Like
Suggest Recipes