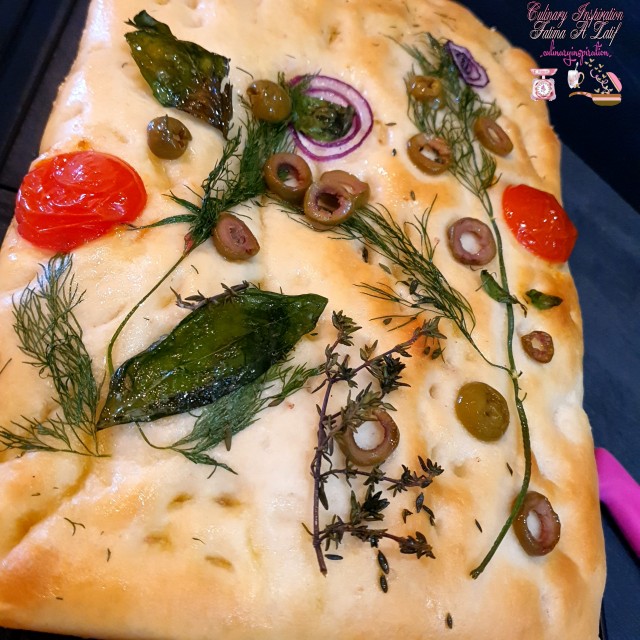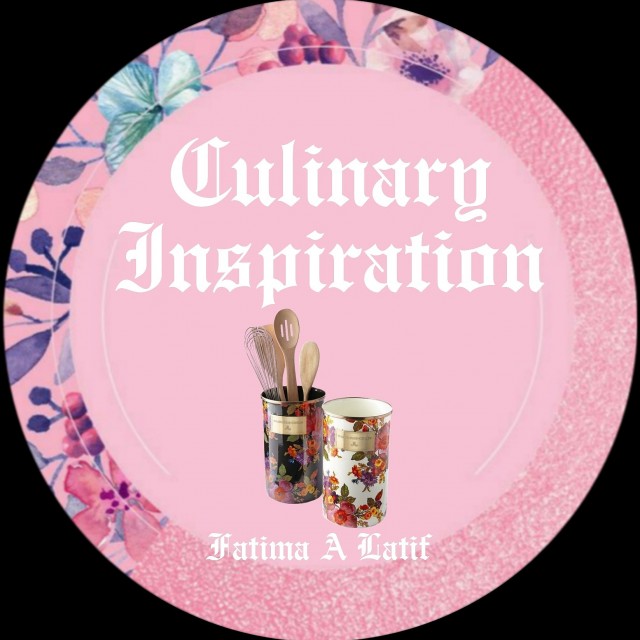 Fatima A Latif
Master Chef
So grateful to be sharing my world with you 💛
www.culinaryskillsbyfatima.wordpress.com
---

South Africa
Joined 10 years ago
---
@_culinaryinspiration_
CREDITS
Recipe credit: Shared by Aaisha Salajee @umm_usaamah
Picture credit: Fatima A Latif @_culinaryinspiration_

Bismillah hir Rahman nir Raheem


RECIPE
10 minute Arabic dough
Add the following to mixer:2 cups warm water4 tablespoons sugar 2 Tablespoons yeast (1 purple packet)5 cups flour¼ teaspoon salt2 Tablespoons klim- secret ingredient that makes them so soft½ cup oil1 teaspoon baking powder (optional)
Mix well and knead until combined. Allow to rise then use as desired.
Pat dough into tray. Brush olive oil over. Poke dough with fingers. Top with herbs, cherry tomatoes, olives, peppers etc. Grind salt over. Bake at 180 in a preheated oven. Brush with garlic butter once baked and serve immediately.
I used thyme, dill and basil. I also added tomato, onion and olives. The flavors all infused and when baking the smell was heavenly.
POSTED ON
23 Jun 2020
WOULD YOU LIKE TO ?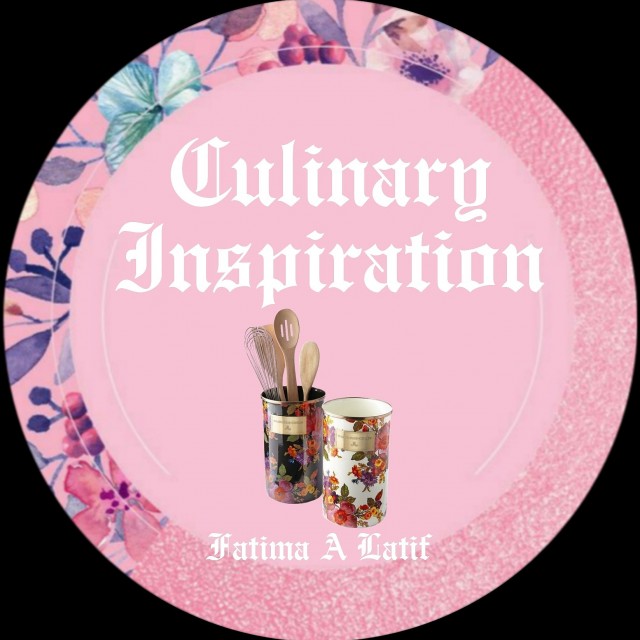 Fatima A Latif
Master Chef
So grateful to be sharing my world with you 💛
www.culinaryskillsbyfatima.wordpress.com
---

South Africa
Joined 10 years ago
---
@_culinaryinspiration_
COMMENTS
You May Also Like
Suggest Recipes