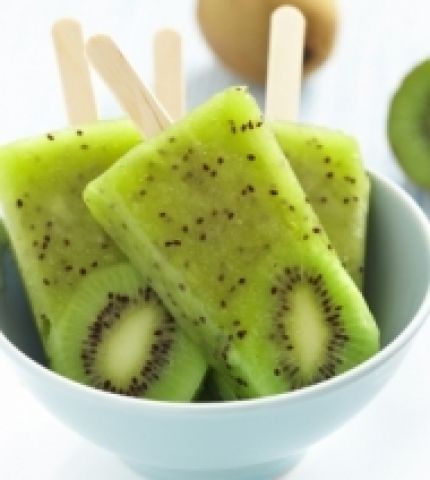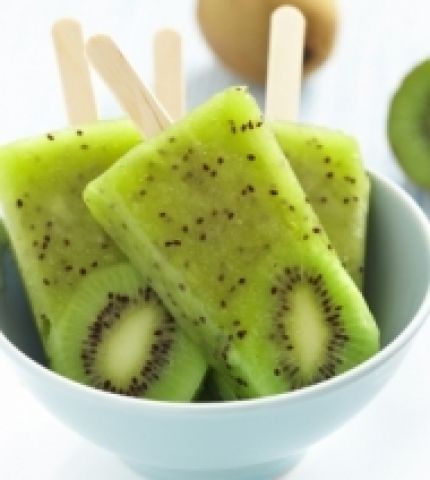 INGREDIENTS
6 large and ripe kiwifruit
325 ml water
250 ml sugar
65 ml lemon or lime juice (or to taste)
METHOD
Peel the kiwifruit. Chop four and cut the remaining two kiwifruit into neat medium thick slices. Cover and set aside until required.

Place 250 ml of the water and the sugar into a small saucepan. Bring to the boil and allow to boil for 3 minutes, stirring occasionally. Remove the pan from the heat and set aside to cool.

Place the remaining water, the chopped kiwifruit and lemon or lime juice in a blender and process until smooth. Tip into a jug and add the sugar syrup. Mix well then pour into plastic popsicle-moulds leaving a little room on top of each mould. Now slip a slice or two of the reserved kiwifruits into each mould, pop the lids onto the moulds and freeze for 6 hours or until set.
Comments ordered by Newest
---