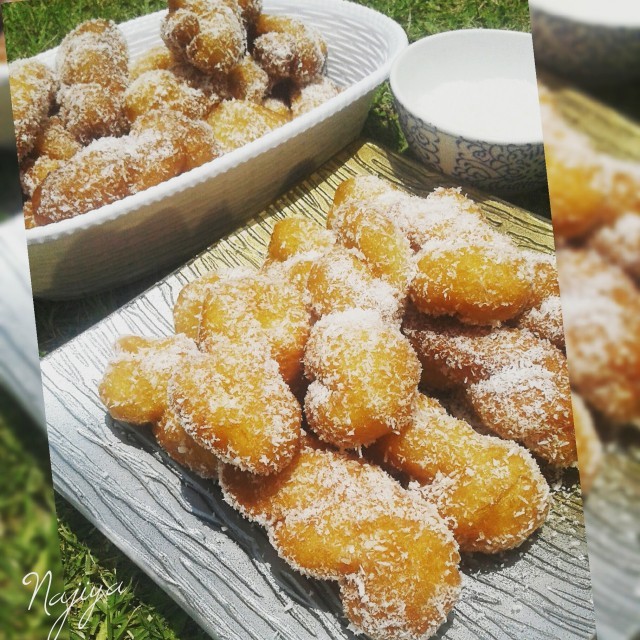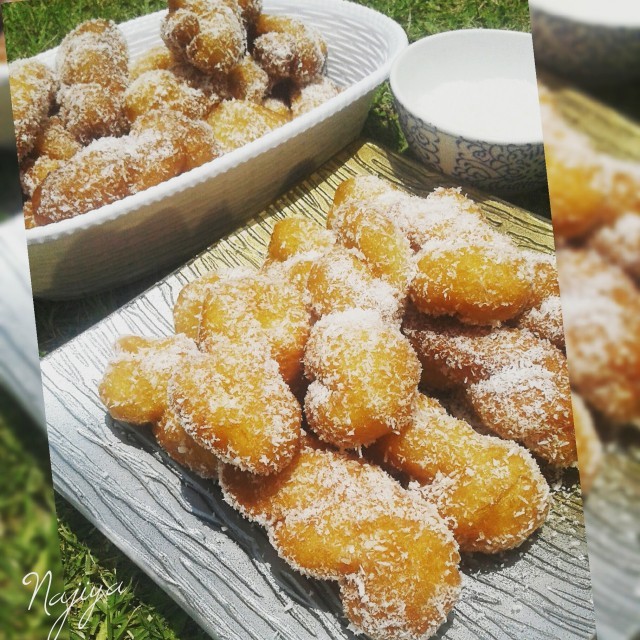 INGREDIENTS

Recipe credit:Fozia bodiat
6 cups cake flour
1 teaspoon salt
1 packet instant yeast
⅓ cup sugar
Vanilla essence
1egg beaten with 4 tablespoon oil and the vanilla

METHOD
Sift dry ingredients in your cake mixer using the hook attachment.
Add egg mixture
Gradually add in about 500 ml warm water
Make a kinda sticky dough, you might not need all water so please be carefull when adding the water. Knead for 10 minutues.
Cover and leave to rise double in size.
Make shapes on an oiled surface rubbing oil on your hands as you make shapes.
Leave to rise again.
Fry in moderately hot oil.
Make a syrup with 1 cup sugar and 1 cup water.
Dip only and do not soak as it will become soggy, you may add coconut. Enjoy light and fluffy koeksisters.
Comments ordered by Newest
---