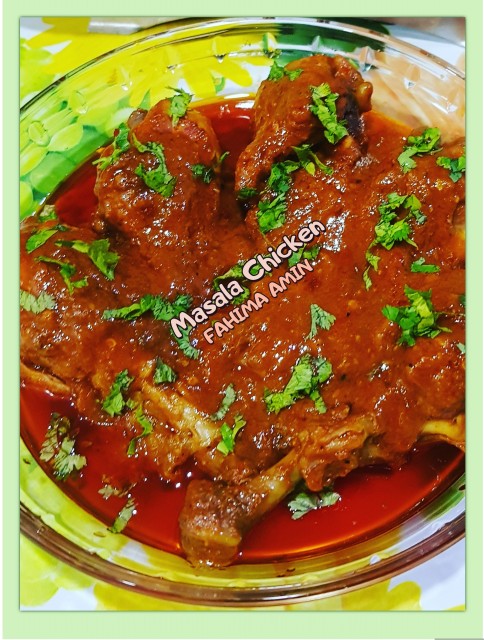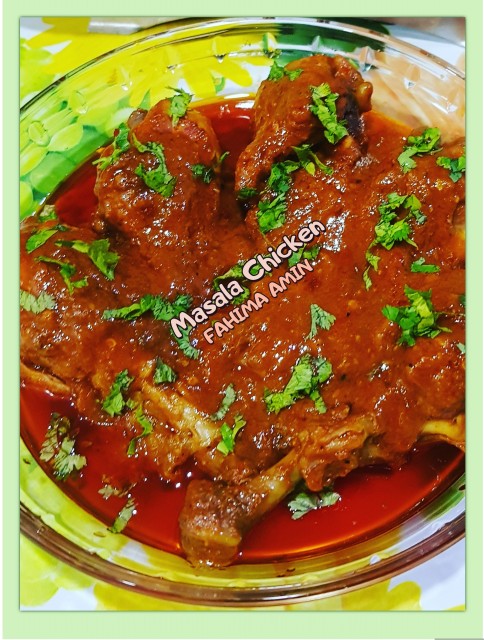 26
favs
2
coms
4K
views Fahimah Amin
SOUS CHEF
32
111.8K
102

Still learning,Begginner Chef👩‍🍳...
INGREDIENTS
⚫1 chicken cut up
⚫1 teaspoon ginger paste
⚫1 teaspoon garlic paste
⚫1 teaspoon Aromat (a South African Spice)
⚫1 teaspoon garlic salt
⚫1 teaspoon lemon pepper
⚫2 teaspoon crush chillies
⚫2 teaspoon red chilli powder
⚫1 tablespoon tomato sauce
⚫50 gm tomato paste
⚫½ teaspoon salt
⚫1 tablespoon lemon juice
⚫1 tablespoon oil
⚫2 tablespoon butter
METHOD
⚫Combine all d Ingredinates, except butter.
⚫Mix well with hands & leave for marinate almost 2-3 hours.
⚫Now put dat marinate chicken in d pot with butter.
⚫Cook until all d water from d chicken burns out & chicken cooked compelety.
⚫Garnish it with corainder leaves.
⚫ENJOY...!!!! Fahimah Amin
SOUS CHEF
32
111.8K
102

Still learning,Begginner Chef👩‍🍳...
Comments
Ordered By Newest
---
---
Suggest Recipes
You May Like
🍗masala Chicken🍗 is part of the
Chicken
recipes category