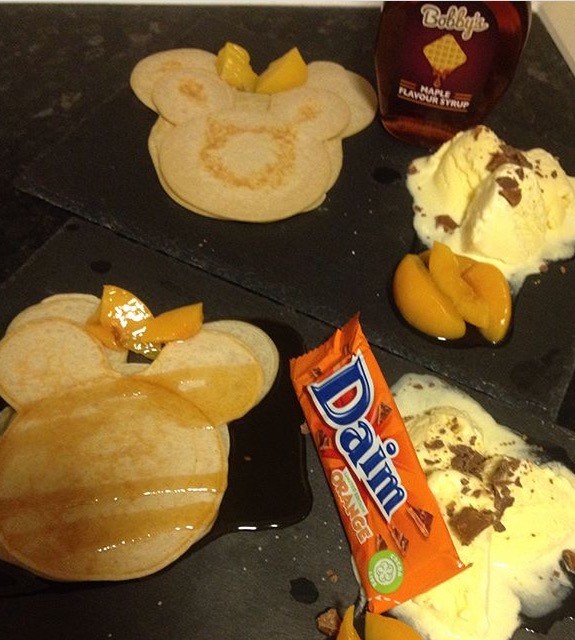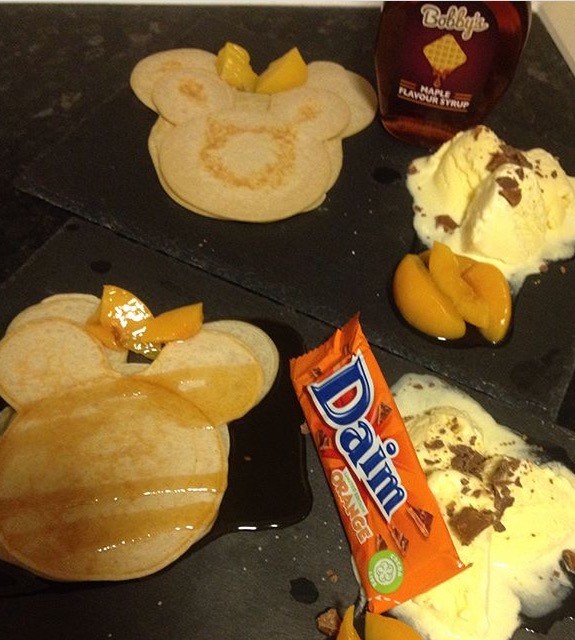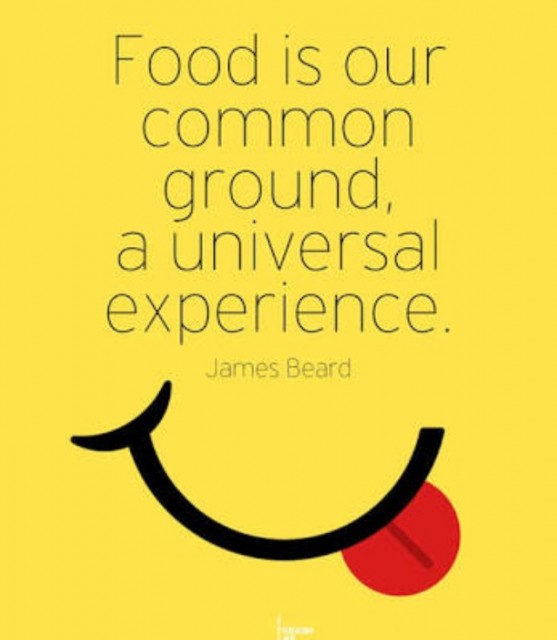 ---
❤️ in 🇿🇦 ... 🏡 in 🇬🇧
I love cooking and making desserts,anything that's easy but yummmy.
I tend to experiment as ideas come to m...
Joined 1 year ago
Sh4k33r4_chothia's profile
INGREDIENTS
(used a readymade batter this time but wasn't very happy with it)
-page 379 of the red Indian delights book is the recipe I would normally use - scotch crumpets.
-maple syrup
-Daim orange
-tinned peaches (drained)
-vanilla ice cream
METHOD
1.)make batter and keep aside.
2.)heat a non stick pan,spray fry light-
spoon batter onto the pan in a Minnie Mouse shape and cook until golden brown (mine didn't even get the right colour with the readymade batter,I'd advise you to make your own batter).
3.)serve with the peaches,ice cream,Daim orange and maple syrup and decorate as desired.
Comments ordered by Newest
---