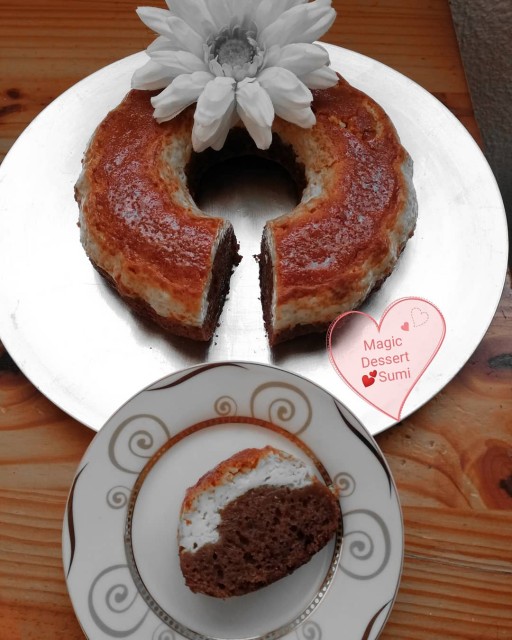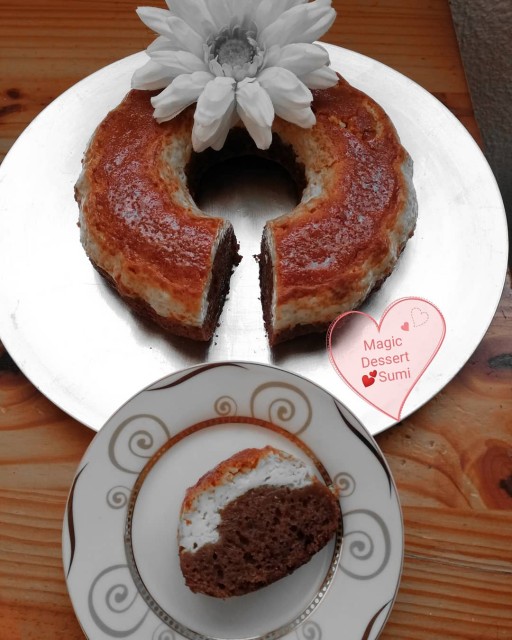 RECIPE
In a pan, place half cup sugar and allow to melt over low heat. Do not stir or add a spoon to the pot. Just shake the pan a bit while it melts and turns to caramel. Quickly pour into a ring mould. It sets quickly so be sure to work fast.

3 eggs
Half cup sugar
1 teaspoon vanilla essence
2 cups milk
¼ cup milk powder (I use nespray/klim)
Liquidise all of the above and strain into ring mould over the hard caramel.

1 egg
1 teaspoon vanilla essence
½ cup sugar
Beat till creamy
¼ cup oil
Beat
½ cup + 1 tablespoon flour
Beat
¼ cup milk
Beat
2 tablespoon cocoa powder
1 teaspoon baking powder
Beat till smooth

Now pour the choc mixture into the ring pan. It will sink into the milk mix but don't worry. When u bake it, it will separate.
Bake in a tray of boiling water on 180deg for about 50min.
Before serving, place ring into a bowl of boiling water for about 5min. Then turn onto serving dish. Serve hot/cold ??
Comments ordered by Newest
---