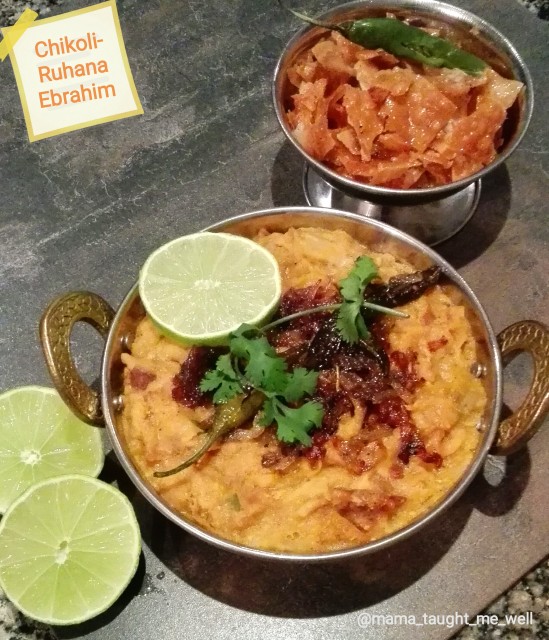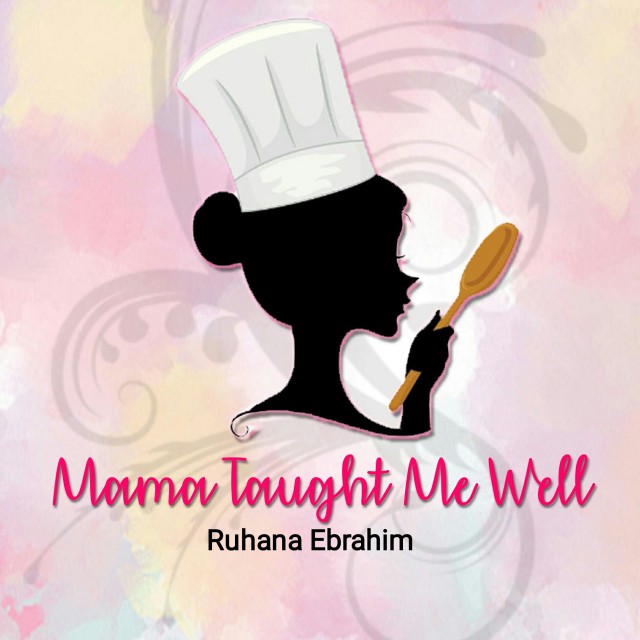 Ruhana Ebrahim
Grand Master
Interior Decorator.
Foodie!
Food styling.
Fusion Cooking.
Recreational baker.
Food Author of "Oh My Cupcakes!"
Mum and wife.
(Another 2 books on the way Insha Allah!)
---

South Africa
Joined 6 years ago
---
@mama_taught_me_well
RECIPE
Chikoli
Rec cred: @mama_taught_me_wellPic cred: Ruhana Ebrahim
Ingredients:250g oil dhal250g pink dhal Pinch turmeric + rough salt1 large onion (sliced)2 tablespoon oil2 pieces tajj (cinnamon sticks)3 elachie (cardamom) pods3 lavang (cloves)1 teaspoon Jeeru (Cumin) seeds1 stem curry leaves1 teaspoon red ginger garlic masala1 teaspoon chilli powder1 teaspoon salt1 teaspoon dhana jeeroo powderPinch turmeric powderPinch garum masala powder2 tablespoon chopped mint2 tomatoes (liquidized)Water as neededFried samoosa pur / fried roti Lemon/ lime juice
Garnish-1 onion (sliced)2 whole green chillies (slit)Chopped dhania (coriander)
Method:1. Soak dhals overnight.2. Boil dhals with turmeric and salt till mushed.3. Braise onion with taj, Jeeru (Cumin), lavang, curry leaves.4. When lighty golden, add masala, spices and mint, braise till fragrant.5. Add dhals with tomatoes. Mix in well.6. Cook till reduced and thickened.7. Break pur or roti up into pieces.8. Add a little water to thin out dhal, and add in pur/roti pieces.9. Allow to boil together till the pur/roti form a dumpling texture, and dhal thickens up. 10. Fry onions with chillies till golden. 11. Drizzle over some lemon juice.12. Garnish with fried onions, chillies and chopped coriander
Note: You may used mutton/chicken in the dhal if you like, but is traditionally made plain. You may used left over dhal ghos to make Chikoli.
POSTED ON
18 Jun 2018
WOULD YOU LIKE TO ?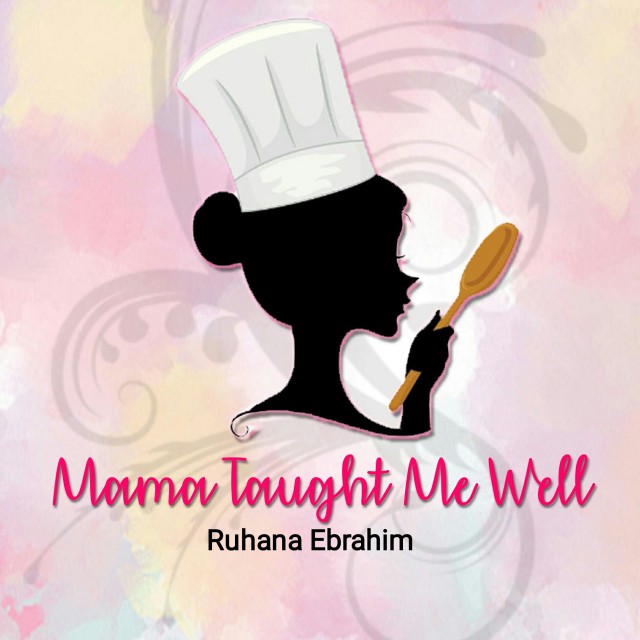 Ruhana Ebrahim
Grand Master
Interior Decorator.
Foodie!
Food styling.
Fusion Cooking.
Recreational baker.
Food Author of "Oh My Cupcakes!"
Mum and wife.
(Another 2 books on the way Insha Allah!)
---

South Africa
Joined 6 years ago
---
@mama_taught_me_well
COMMENTS
You May Also Like
Suggest Recipes