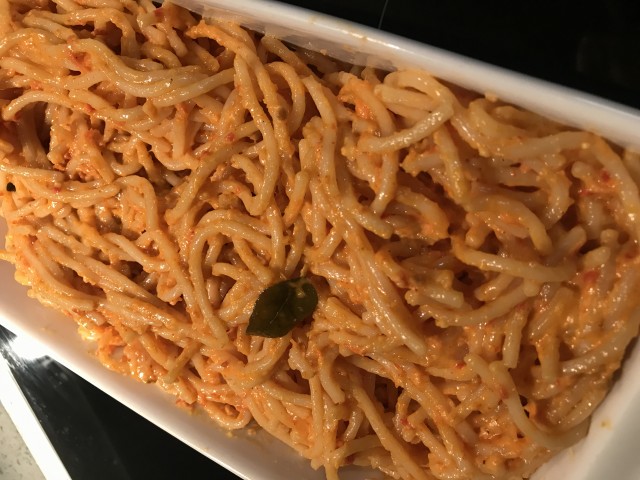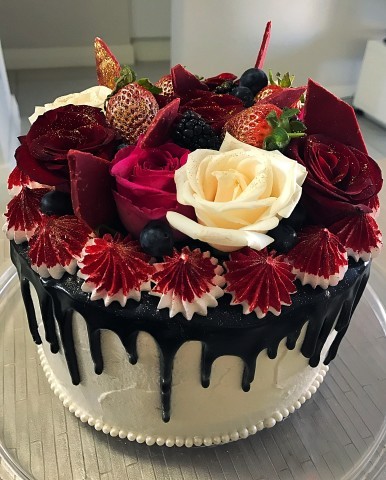 Raeesa Meer
Kitchen Hand
Home executive 🏡
Foodie ❤️
Wife 💑 Mum 👶
Favorite place = my kitchen 💁
---

South Africa
Joined 10 years ago
CREDITS
Raeesa Meer


INGREDIENTS
Spaghetti GarlicCurry leaves 1 tablespoon curry powder¼ teaspoon arad (Turmeric) Salt and pepperItalian herbs3 big tomatoes liquidised1 tub fresh cream
METHOD
Boil spaghetti and leave aside
Make sauce and add to spaghetti (don't mix in the sauce too early as it will soak into the spaghetti making it dry)
Sauce:
Simmer butter with garlic, curry leaves, a tablespoon curry powder, little turmeric, salt, pepper, italian herbs. Then add in 3 big tomatoes liquidised. Simmer for 20 minutes on low. Then add 1 cup cream and mix into spaghetti.
POSTED ON
30 Sep 2019
WOULD YOU LIKE TO ?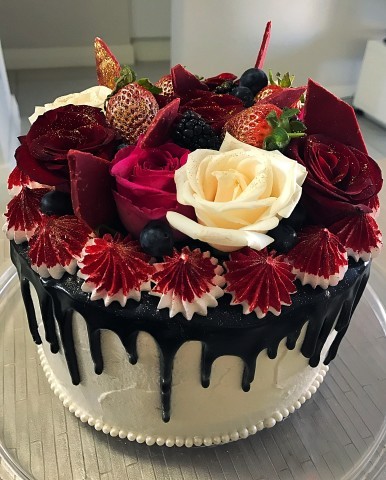 Raeesa Meer
Kitchen Hand
Home executive 🏡
Foodie ❤️
Wife 💑 Mum 👶
Favorite place = my kitchen 💁
---

South Africa
Joined 10 years ago
COMMENTS
You May Also Like
Suggest Recipes