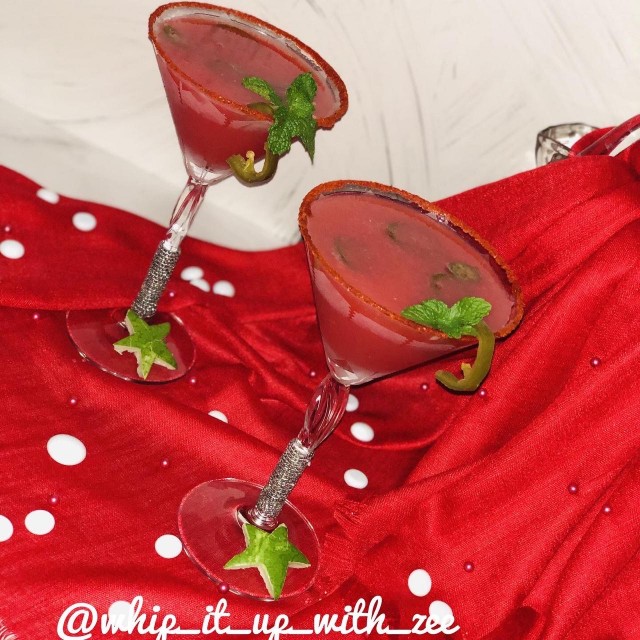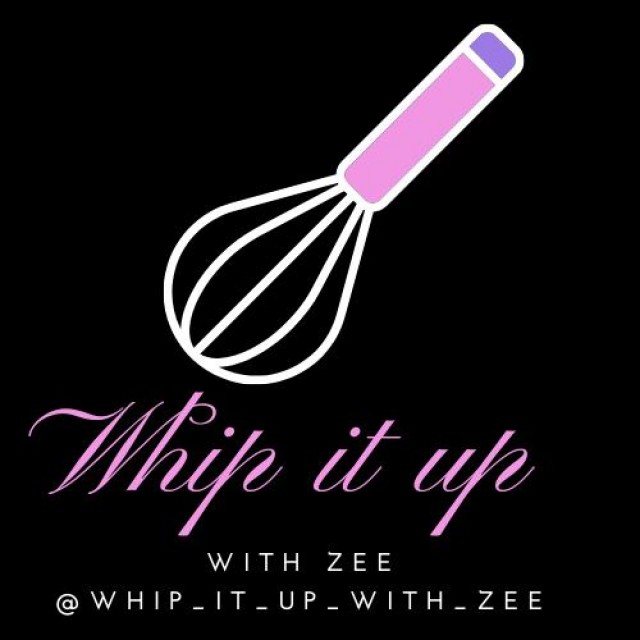 Zurayda
Master Chef
I'm just someone that loves to cook and bake.
I love to help anyone,who would like to learn to make tasty and easy meals
Anyone can cook or bake!!
So,always believe in yourself😘
---

South Africa
Joined 8 years ago
---
@whip_it_up_with_zee
CREDITS
📜adapted from the internet
📸 @whip_it_up_with_zee


INGREDIENTS
Approximately 4 cups cubed seedless watermelon, tossed into a blenderThe juice of 1 large seeded lemon,taste, and add more if you like1 jalapeño chile, sliced into 1-2 inch pieces (I deseeded mine)but thats up to you
METHOD
lend the watermelon until smooth Add the lemon juice and blend again.Add in the sliced jalapeño and allow to infuse the watermelon juice for 30 minutes The flavor will become more enhanced the longer you leave the jalapeño slices in Use a slotted spoon to remove the jalapeñoPour into glasses over ice ......Please add half of the lemon juice and taste to check how much you need.
INFO & TIPS
I dipped my glasses into lime juice and than into fine red chillie.
Used the Jalapeño for decoration and than removed,before serving!!!

Use a straw to prevent your lips from burning,the fine red chillies is 🔥 🔥 🔥
POSTED ON
21 Feb 2020
WOULD YOU LIKE TO ?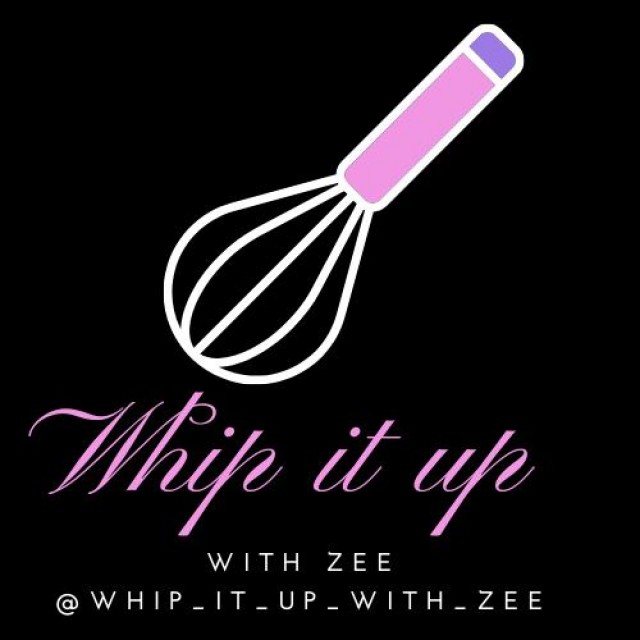 Zurayda
Master Chef
I'm just someone that loves to cook and bake.
I love to help anyone,who would like to learn to make tasty and easy meals
Anyone can cook or bake!!
So,always believe in yourself😘
---

South Africa
Joined 8 years ago
---
@whip_it_up_with_zee
COMMENTS
You May Also Like
Suggest Recipes