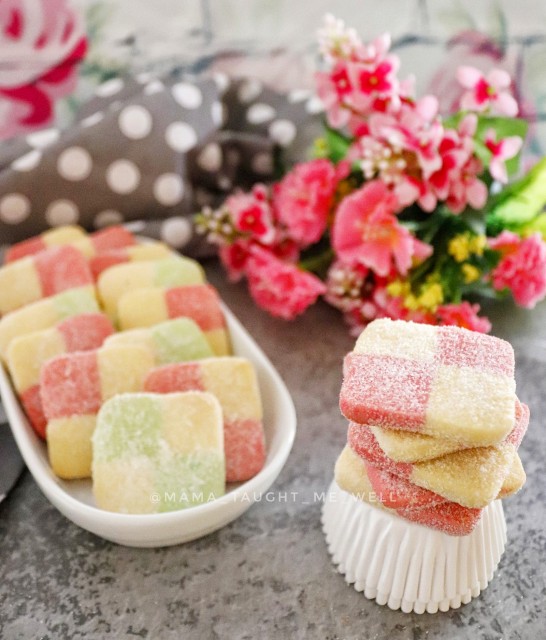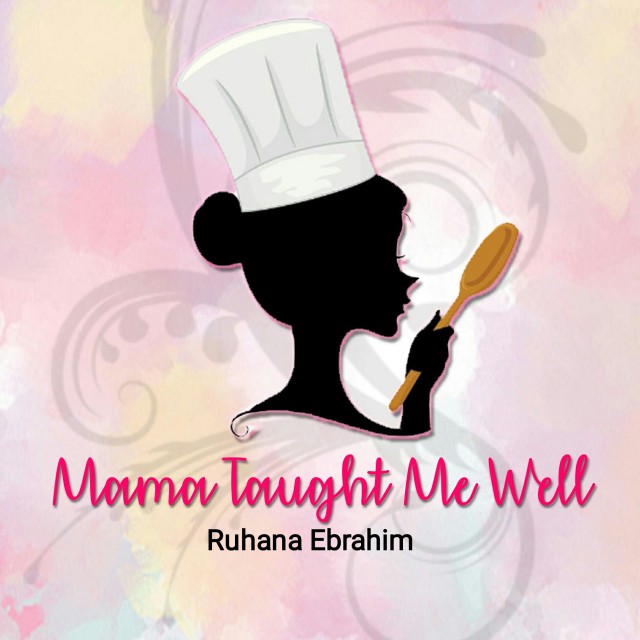 Ruhana Ebrahim
Grand Master
Interior Decorator.
Foodie!
Food styling.
Fusion Cooking.
Recreational baker.
Food Author of "Oh My Cupcakes!"
Mum and wife.
(Another 2 books on the way Insha Allah!)
---

South Africa
Joined 6 years ago
---
@mama_taught_me_well
CREDITS
Pic cred: Ruhana Ebrahim
Rec cred: @mama_taught_me_well


RECIPE
250g Stork to bake marg/ or butter (room temp)¾ cup icing sugar¼ cup oil1 teaspoon vanilla essence1 cup maizena (corn flour) (corn flour)+/- 2 cups Flour (as needed)
Also needed-Food colouringCastor Sugar
METHOD1. Cream butter & sugar.2. Beat in oil and vanilla.3. Beat in maizena (corn flour) (corn flour).4. Add flour as needed to make a very soft dough.5. Divide dough into 4 portions. Color 1 green, and 1 pink and leave the 2 plain.6. Leave to firm in fridge in clingwrap.7. Pinch even sized balls of dough. Place pink and plain, or green and plain alternating, either making 4 blob squares or 6 rectangles
form thin small square logs, 2 pink, 2 white and stack together. 8. Flatten and shape balls into squares/ rectangles. I use a flat part of a knife pressing against the edges to make smooth and neat and compact.
if you've made the 4 logs stacked onto each other into one neat square log, clingwrap and refrigerate until firm. Then cut into even sliced squares. 9. Place on greased cookie trays.9. Bake in preheated oven at 160°Cup for 15min.10. Dip into castor sugar whilst warm.
Note: If you find this method too time consuming, then you may even shape into triangles, with 1 ball of each colour placed touching each other.
POSTED ON
29 Jun 2020
WOULD YOU LIKE TO ?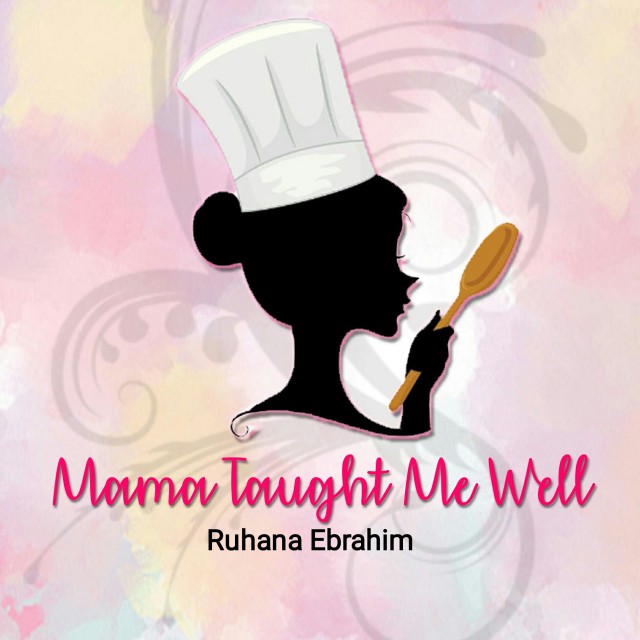 Ruhana Ebrahim
Grand Master
Interior Decorator.
Foodie!
Food styling.
Fusion Cooking.
Recreational baker.
Food Author of "Oh My Cupcakes!"
Mum and wife.
(Another 2 books on the way Insha Allah!)
---

South Africa
Joined 6 years ago
---
@mama_taught_me_well
COMMENTS
You May Also Like
Suggest Recipes