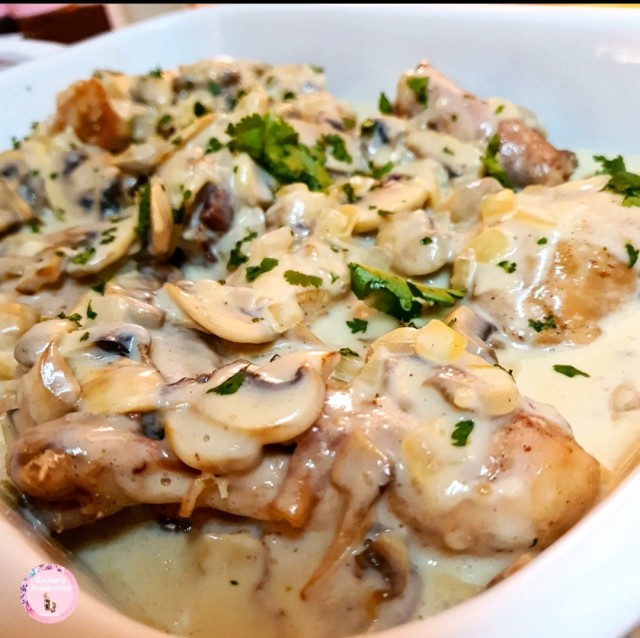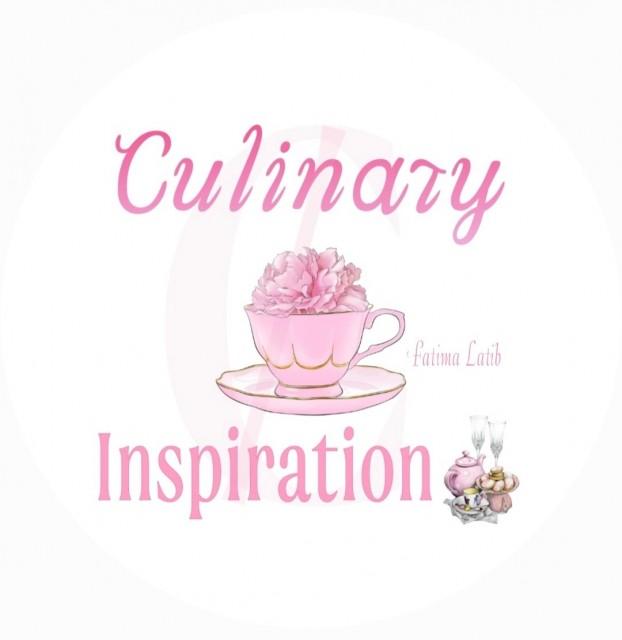 Fatima Latib
Grand Master
So grateful to be sharing my world with you 💛
www.culinaryskillsbyfatima.wordpress.com
---

South Africa
Joined 11 years ago
---
@_culinaryinspiration_
CREDITS
Recipe & Picture credit:
Fatima A Latif
@_culinaryinspiration_

Bismillah hir Rahman nir Raheem


RECIPE
1 chicken cut and washed or 6 chicken fillets trimmed washed and drained.
In a pot add 2 tablespoons oil 1 teaspoon crushed garlic Salt and pepper to taste. Cook chicken till done.
Once done put chicken into a casserole dish.
In the same pot addA thick slice of butter1 teaspoon crushed garlic1 onion chopped
Braise till onion is soft and a little golden. Then add 1 punnet sliced mushrooms.
Braise till mushrooms soften.
Add Aromat (a South African Spice), ½ teaspoon @sujees_gourmet_food green masala, salt and pepper to taste. Add 2 tablespoons corn flour and mix. Gradually add milk to the consistency of your choice. Must not be too thick. Pour sauce over chicken. Garnish with freshly chopped cilantro.
Buttery mashed potatoes
Recipe and picture credit:Fatima A Latif@_culinaryinspiration_
Bismillah hir Rahman nir Raheem
6 large potatoesPeeled and cut into quarters
In a microwave bowl add potatoes with some water and a sprinkling of salt. Microwave till nice and soft. Approximately 12-18 minutes depending on your microwave.
Once done drain out water. You can mash with masher or add to your mixer with k whisk.
Once mashed add a blob of butter and a dash of milk. Add salt to taste if necessary.

Plating:
Spread mashed potato on a plate in a square. Spoon chicken over with sauce. Be generous with sauce. Enjoy.
POSTED ON
17 Aug 2022
WOULD YOU LIKE TO ?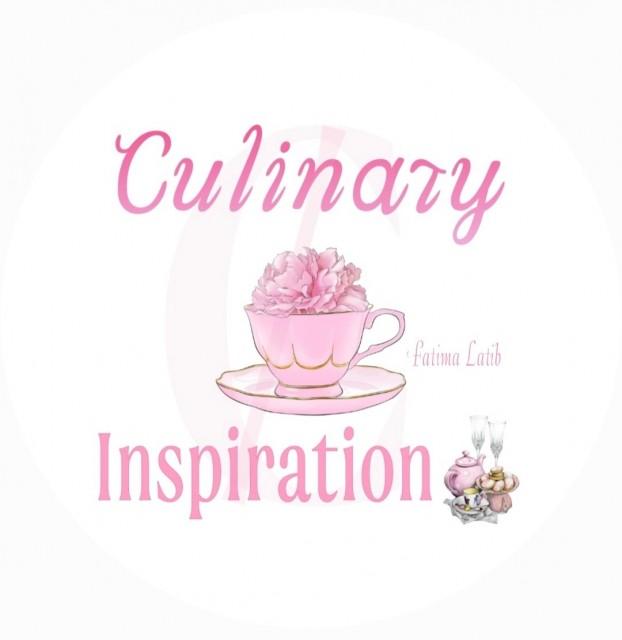 Fatima Latib
Grand Master
So grateful to be sharing my world with you 💛
www.culinaryskillsbyfatima.wordpress.com
---

South Africa
Joined 11 years ago
---
@_culinaryinspiration_
COMMENTS
You May Also Like
Suggest Recipes