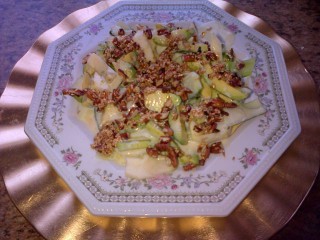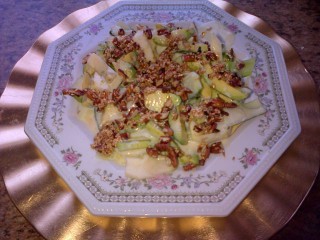 RECIPE
Lettuce, avacado, green apple, green pepper, cucumber and onion rings (optional) on a platter, everything must be sliced then pour over dressing.

Dressing:
3 tablespoon sour milk
4 tablespoon mayonnaise
1 tablespoon honey
½ teaspoon black pepper
1 tablespoon vinegar
2 tablespoon lemon juice
Mix everything together.

Make vagaar with:
2 tablespoon tal (sesame seeds)
Handful chopped almonds/pecans and olive oil, fry quickly in pan and sprinkle over salad.

Comments ordered by Newest
---