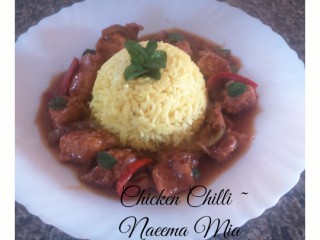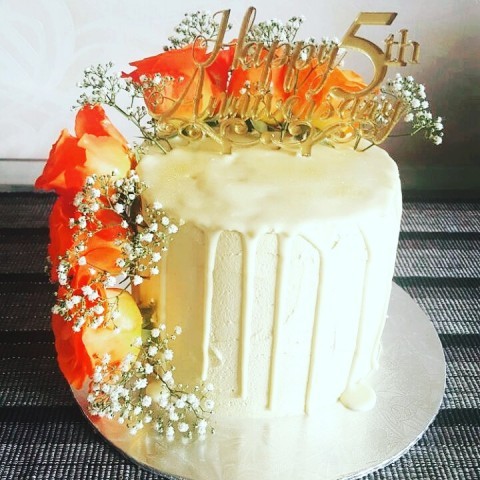 Naeema Mia
Master Chef
---

South Africa
Joined 6 years ago
---
@thedazzlingdishes
RECIPE
Chicken chilli

1 kg chicken fillet cubed

Marinade with :
2 tablespoon maziena
1 tablespoon flour
2 eggs
Salt
Pepper
Ginger garlic

Fry in medium - hot oil golden brown
Set aside.

½ bottle chilli sauce
¼ cup soya sauce
¼ cup woestershire sauce
Robot peppers julienned
10 - 12 green chillies slit
¼ teaspoon zeal
6 - 7 cloves garlic sliced
4 tablespoon oil
1 cup water
1 Onion sliced
Salt
Pepper
1 tablespoon maziena
Curry leaves

In a large pot, saute onion and garlic with oil. Add peppers and green chillies, season with salt, pepper and zeal stir fry few minutes. Add the chilli sauce soya and woestershire sauce, sprinkle maziena and add 1 cup water, allow to simmer on medium - low heat until slightly thick. Add more water if too thick. Lastly add the chicken cubes and cook until done.

INFO & TIPS
Serve with spicy rice or pasta rice.
WOULD YOU LIKE TO ?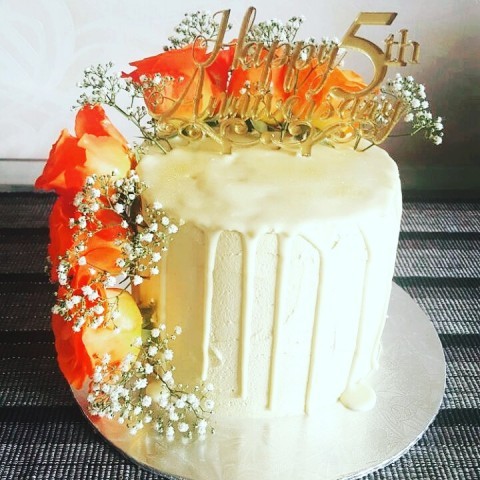 Naeema Mia
Master Chef
---

South Africa
Joined 6 years ago
---
@thedazzlingdishes
COMMENTS
You May Also Like
Suggest Recipes