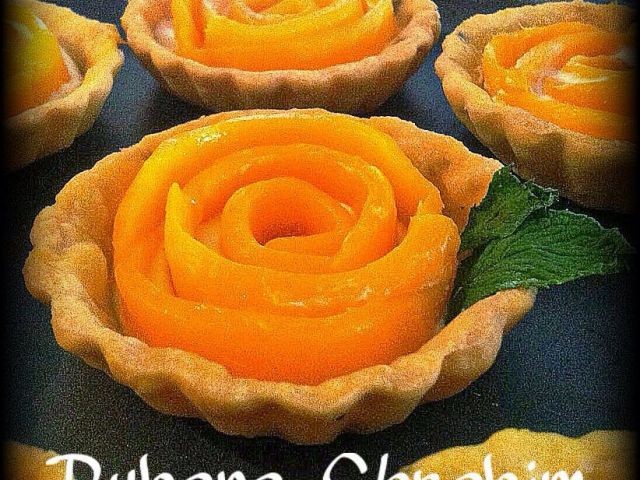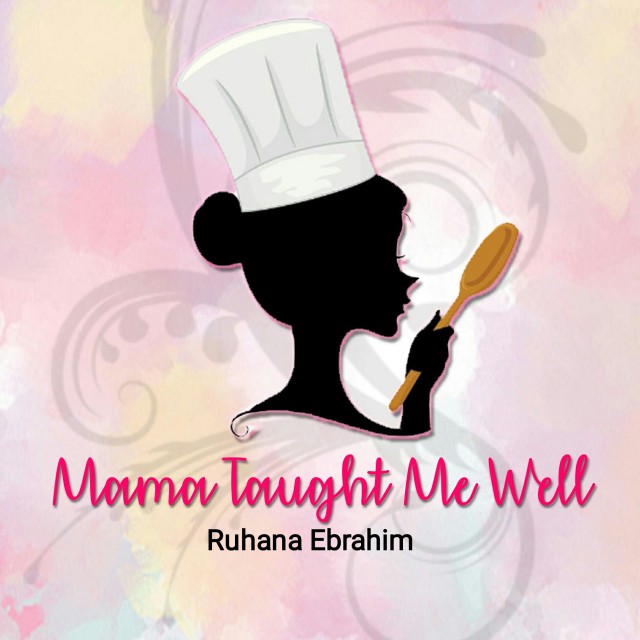 Ruhana Ebrahim
Grand Master
Interior Decorator.
Foodie!
Food styling.
Fusion Cooking.
Recreational baker.
Food Author of "Oh My Cupcakes!"
Mum and wife.
(Another 2 books on the way Insha Allah!)
---

South Africa
Joined 5 years ago
---
@mama_taught_me_well
INGREDIENTS
Mango Lassi Rosette Tarts

Rec cred: ruhana ebrahim
Pic cred: @mama_taught_me_well

Ingredients-
Tart base:
500g cake flour (sifted),
Pinch salt,
120g maizena (corn flour) (sifted),
200g icing sugar,
400g butter (cubed),
2 egg yolks,
Ice water (+/- 80ml).

Filling:
1 cup cold fresh cream,
5 tablespoon icing sugar,
1 teaspoon vanilla essence,
1 cup creme fraiche,
1 cup plain double thick yoghurt,
1 teaspoon Elachi (cardomom) powder,
4 mangoes (peeled and halved),
2dzn small fresh mint leaves

METHOD
1. Preheat oven to 180 degC.
2. Sift the flour, salt, sugar and maizena (corn flour).
3. Place in the food processor and process for 30 seconds.
4. Add butter and pulse till resembles crumbs.
5. With motor running, add egg yolk and iced water, just enough for dough to come together. Break into 4 equal pieces.
6. Lightly flour a surface and roll the dough pieces into flat disc shapes.
7. Cling wrap the doughs and refrigerate until just firm.
8. Roll pastry between 2 sheets of wax wrap till 2mm thick.
9. Spray and cook tart shells and line with pastry dough.
10. Trim the edges to fit the tin and refrigerate again until firm.
11. Line the tart base with baking paper and baking beans/rice. Blind bake for 15 minutes until firm around the edge.
12. Remove beans and paper and bake for another 5-10 minutes until pastry is set.
13. Remove from oven and set aside till cooled and firm.
14. Whip cream till stiff.
15. Beat creme fraiche, then add vanilla, icing sugar, Elachi (cardomom) and yoghurt.
16. Fold in whipped cream. Spoon into a piping bag.
17. Leave to chill in fridge then pipe into tart shells.
18. Arrange mango slices in spirals as the image. Garnish with mint leaves and serve.
WOULD YOU LIKE TO ?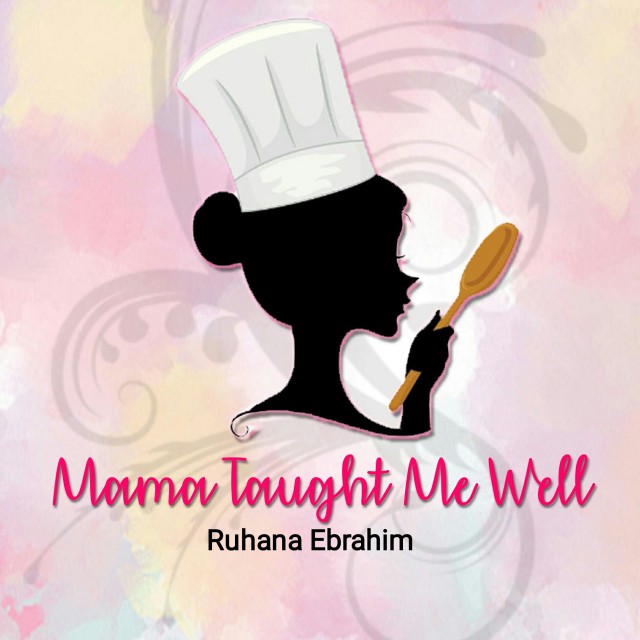 Ruhana Ebrahim
Grand Master
Interior Decorator.
Foodie!
Food styling.
Fusion Cooking.
Recreational baker.
Food Author of "Oh My Cupcakes!"
Mum and wife.
(Another 2 books on the way Insha Allah!)
---

South Africa
Joined 5 years ago
---
@mama_taught_me_well
COMMENTS
You May Also Like
Suggest Recipes