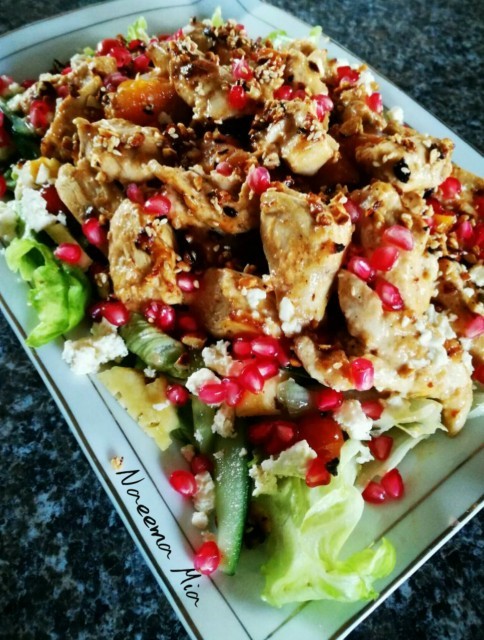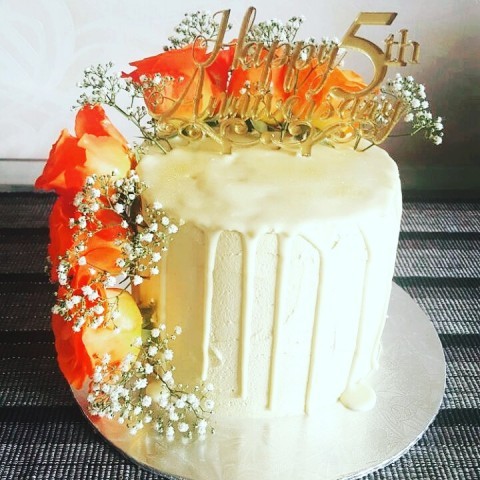 Naeema Mia
Master Chef
---

South Africa
Joined 7 years ago
---
@thedazzlingdishes
INGREDIENTS
Portuguese ceasar salad with butternut cubed.
Recipe 📒:@naeema_mia
Picture📷:@naeema_mia

Chicken
2 chicken breast thick strips
30 ml nandos hot peri peri sauce
30ml nandos mild peri peri sauce
2 tablespoon mayonnaise
1 teaspoon chicken spice
1 teaspoon lemon pepper
1 teaspoon lemon juice



Butternut
½ butternut cut into small chunks
Salt & pepper to taste

2 tablespoon sweet chilli sauce
1 teaspoon brown sugar
Dash of vinegar
Lemon pepper (optional)

Salad
Lettuce leaves
Cucumber
Cherry tomatoes
Feta
Pineapple
2 tablespoon olive oil
Juice of lime
METHOD
Chicken
Combine all sauce and spice mix well together. Add chicken strips and leave to marinade few hours.
Pre heat oven to 180 degrees.
Heat some oil in a pot add chicken pieces brown for about 5 minutes.
Place chicken pieces in the oven with remaining marinade grill for another 5 minutes until cooked through.

Butternut
Steam butternut with little water until tender.
Add rest of ingredients. Gently toss butternut

Salad & plating
Combine salad ingredients drizzle olive oil & lime juice. Layer salad on a plate. Then add the butternut and chicken pieces throw remaining sauce over.
Garnish with pomegranate seeds, roasted nuts & sesame seeds.


INFO & TIPS
A classic salad with a twist & loads of flavor
POSTED ON
16 Mar 2017
WOULD YOU LIKE TO ?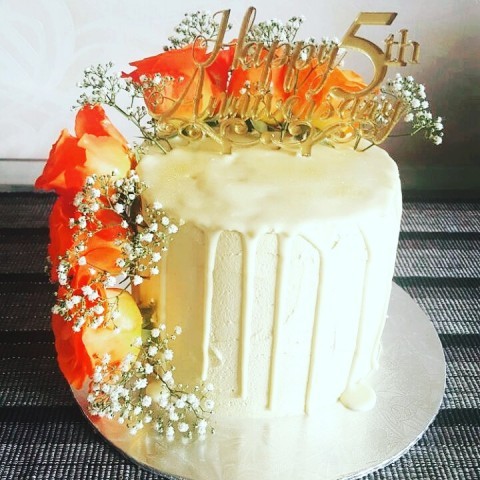 Naeema Mia
Master Chef
---

South Africa
Joined 7 years ago
---
@thedazzlingdishes
COMMENTS
You May Also Like
Suggest Recipes