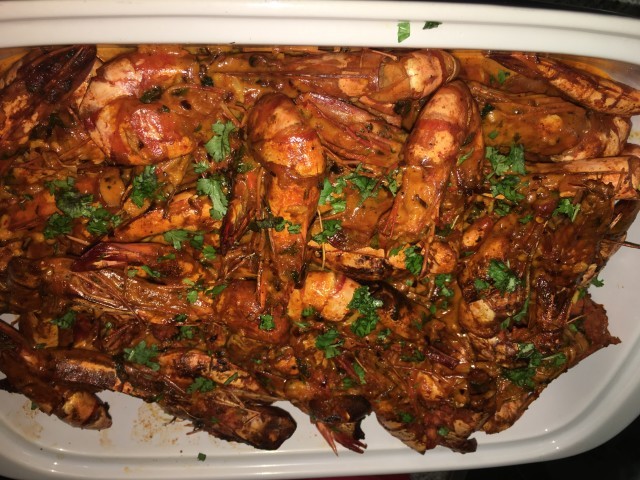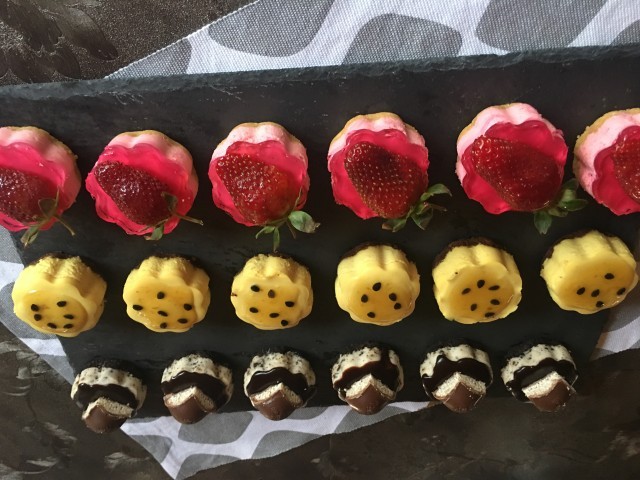 Mubina
Master Chef
Three lovely kids 👶🏻👲🏻👩🏻wonderful husband 💑 foodie n kitchen obsessed 🌺Instagram- @mubina_18
---

South Africa
Joined 5 years ago
---
@mubina_18
INGREDIENTS
Tandoori grill prawns 🍤
@mubina_18

1 kg tiger prawns
Marinate them
Shan tandoori masala
Lemon pepper
Salt to taste
Red chili powder
Garam masala
Red food color powder
Paprika
Woolies peri peri sauce
Vinegar
Olive oil
Mix all ingredients together and keep in fridge for 2-3 hours.
Cook in oven 200 Cup for 30-45 minutes. Or completely done.

METHOD
For sauce:-
100 grm butter
2-4 freshly crushed garlic
Paprika
Tomato paste
Lemon juice
Leftover marinate
Fresh cream
Nando's garlic peri peri sauce
Mix all together and give one boil. Pour over prawns. and grill till light brown. Serve with chips,rice and salad.
POSTED ON
23 May 2017
WOULD YOU LIKE TO ?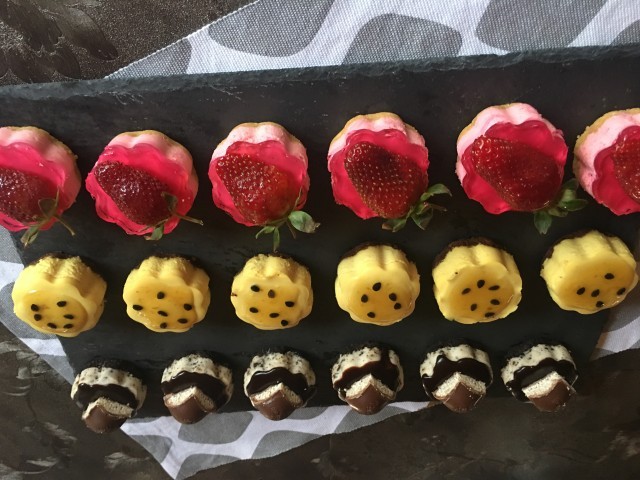 Mubina
Master Chef
Three lovely kids 👶🏻👲🏻👩🏻wonderful husband 💑 foodie n kitchen obsessed 🌺Instagram- @mubina_18
---

South Africa
Joined 5 years ago
---
@mubina_18
COMMENTS
You May Also Like
Suggest Recipes