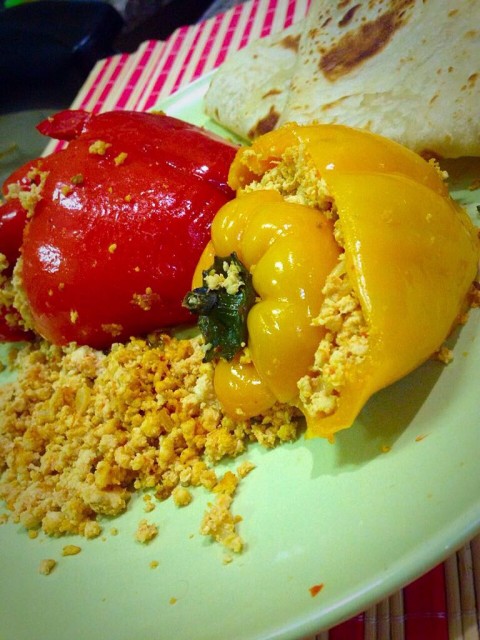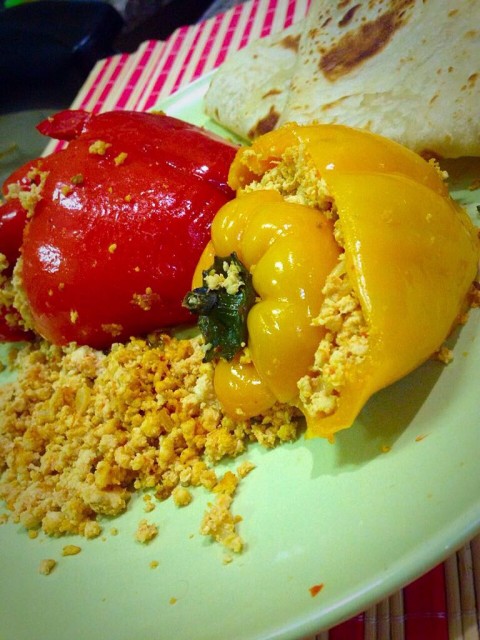 RECIPE
Stuffed peppers (rawaiyah)

4 pieces chicken fillet
Braise one chopped onion with a little oil and Jeeru (Cumin) till translucent.
Add in chicken mince with:
1 teaspoon Chilli powder
½ teaspoon arad (Turmeric)
2 tablespoon Dhana Jeeru (Cumin)
1 tablespoon peri peri masala
2 teaspoon red ginger garlic
Mix and allow to cook till almost done
Add in 1 Grated tomato
And 1 tablespoon tomato purée or paste
Mix and cook till done

I used about 4 peppers
Cut the top off,Stuff peppers with the cooked mince close the top with the cut off piece and tie cotton thread around the pepper so it doesn't fall apart while steaming.
Steam peppers with alil water and 1 tablespoon oil till soft.
Add the left over mince in the pot and let it get hot with the peppers.

INFO / TIPS / CREDITS
Take out the cotton thread before serving
Comments ordered by Newest
---