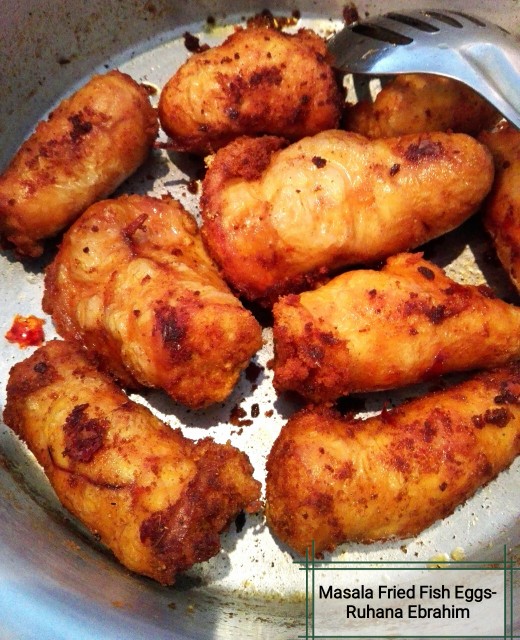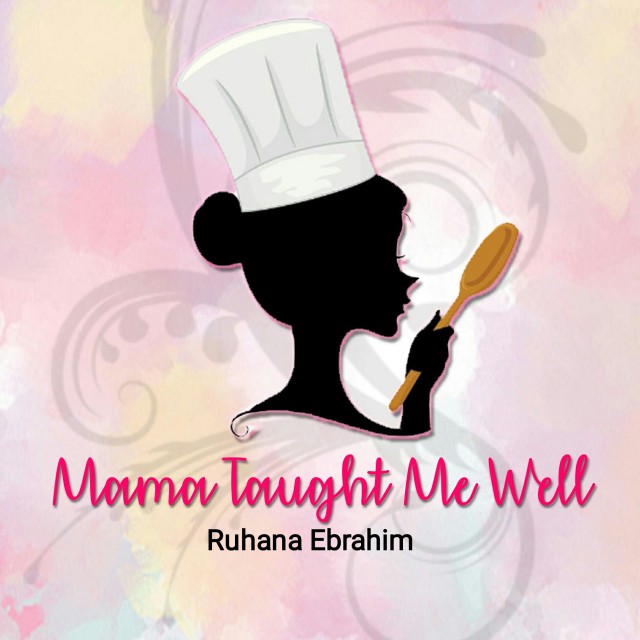 Ruhana Ebrahim
Grand Master
Interior Decorator.
Foodie!
Food styling.
Fusion Cooking.
Recreational baker.
Food Author of "Oh My Cupcakes!"
Mum and wife.
(Another 2 books on the way Insha Allah!)
---

South Africa
Joined 6 years ago
---
@mama_taught_me_well
RECIPE
Masala Fried Fish RoesA.k.a fish eggs
Pic cred: Ruhana EbrahimRec cred: @mama_taught_me_well
INGREDIENTS•1kg fish roes•3 tablespoon ground garlic paste•2 teaspoon chilli powder •2 teaspoon salt •2 teaspoon dhana jeeroo powder•¼ teaspoon turmeric powder•1 teaspoon white pepper •2 tablespoon lemon juice •1 tablespoon oil •2 tablespoon red ginger garlic masala
METHOD1. Wash out fish roes. If frozen thaw out in lemon water.2. Drain, and put to boil with pinch salt and good pinch turmeric powder.3. Boil for 15min. Drain.4. Mix all ingredients for masala and marinate fish roes.5. Fry in shallow-medium oil on medium heat until browned all over. 
Note:When frying, it tends to shoot, so be careful of the hot oil. I used a pot lid to cover the pan ¾ way, & kept checking on it.
I like it a little crispy, and serve it with green mug & roti.
POSTED ON
01 May 2018
WOULD YOU LIKE TO ?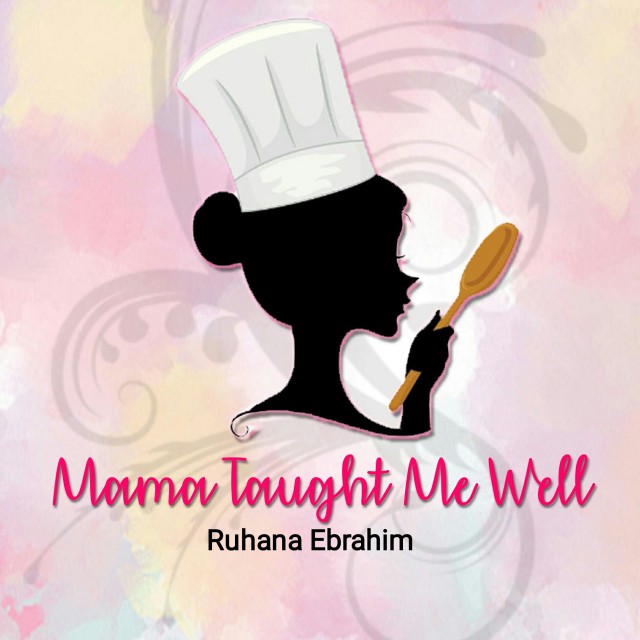 Ruhana Ebrahim
Grand Master
Interior Decorator.
Foodie!
Food styling.
Fusion Cooking.
Recreational baker.
Food Author of "Oh My Cupcakes!"
Mum and wife.
(Another 2 books on the way Insha Allah!)
---

South Africa
Joined 6 years ago
---
@mama_taught_me_well
COMMENTS
You May Also Like
Suggest Recipes