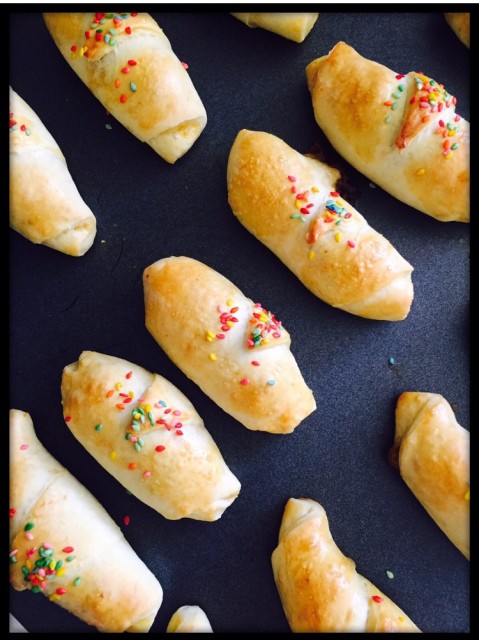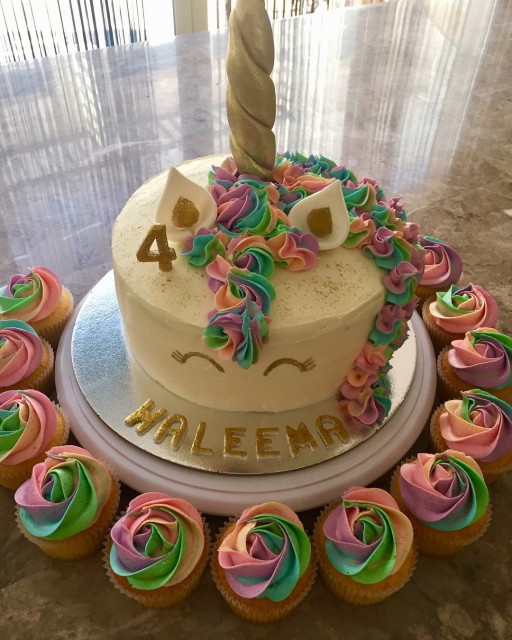 @cakesandplaces
Kitchen Fundi
Living in dubai for 11 years,love to bake
---

South Africa
Joined 7 years ago
---
@Cakesandplaces
RECIPE
Savory croissant dough:
Recipe credit: @allthingsnice_by_s
5 cups flour
2 teaspoon salt
1 packet yeast
¾ cup oil
¼ cup sugar
1 cup boiling water
1 cup milk
Method:
Mix dry ingredients.Combine with wet ingredients.Mix together to form a soft dough.Leave to rise until double in size.Preheat an oven to 180 degrees Celsius.Divide dough into 6 balls.Roll out each ball into a circle,and cut into 8 sections(as if you are cutting a Pizza).Place your filling on the broad end of each slice and roll onwards until you get a croissant shape.Brush with beaten egg and sprinkle sesame seeds.Bake until golden.Can be frozen or eaten immediately.

Filling recipe credit:my mother in law 💕
1)marinate 1kg of steak in
2 heaped teaspoon ginger garlic masala
1 ½ teaspoon salt
½ teaspoon pepper.
Melt butter in a pot,put steak in with a whole green chili and 3 pieces of garlic.Cook until steak is soft,shred up.Remove green chili.
2)Add:5 tablespoons of homemade tomato chutney,4 tablespoons of mayonnaise,4 tablespoons of tomato ketchup,3 tablespoons of mustard sauce and half a cup of picalili(I cut up all of the pickles in the picalili into fine pieces because I prefer them to be inconspicuous).
POSTED ON
25 May 2018
WOULD YOU LIKE TO ?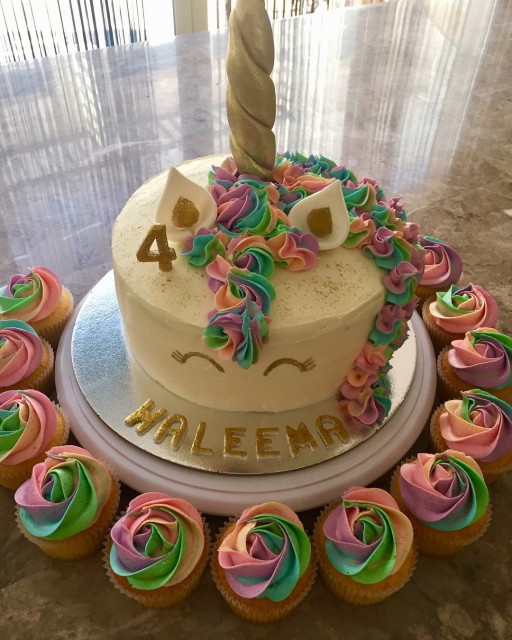 @cakesandplaces
Kitchen Fundi
Living in dubai for 11 years,love to bake
---

South Africa
Joined 7 years ago
---
@Cakesandplaces
COMMENTS
You May Also Like
Suggest Recipes