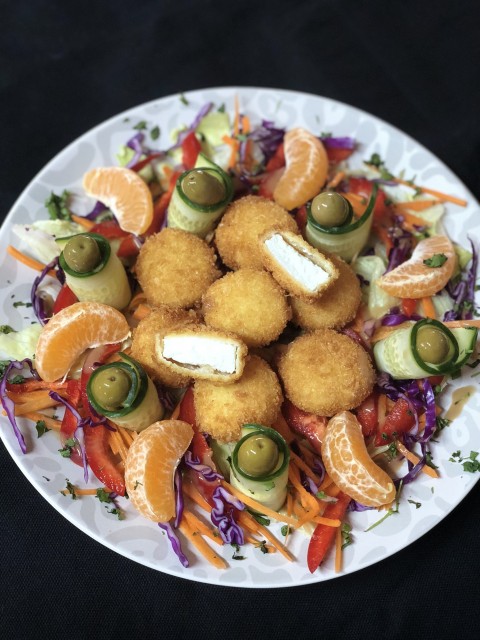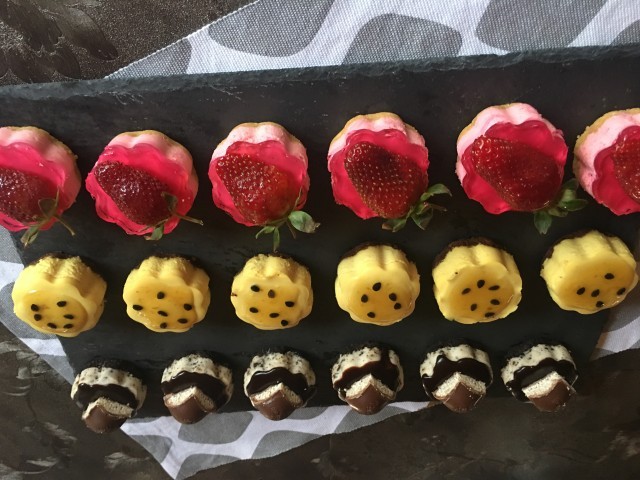 Mubina
Master Chef
Three lovely kids 👶🏻👲🏻👩🏻wonderful husband 💑 foodie n kitchen obsessed 🌺Instagram- @mubina_18
---

South Africa
Joined 5 years ago
---
@mubina_18
RECIPE
Fried Goat Cheese Salad@mubina_18
1 log goat cheese¼ cup floursalt and pepper to taste1 egg beaten 1 tablespoon. water1 cup of Panko bread crumbsOlive oil
Slice goat cheese into ¼ inch medallions.  Place flour seasoned with salt and pepper in a small bowl.  In a separate bowl whisk egg and water.  Coat the goat cheese first in the flour, then egg mixture, then breadcrumbs.  Heat a frying pan, with a ¼ inch of olive oil to medium heat.  Add cheese and cook until golden brown.  Drain on a paper towel for a minute.  Serve warm on your favorite salad.
POSTED ON
08 Nov 2018
WOULD YOU LIKE TO ?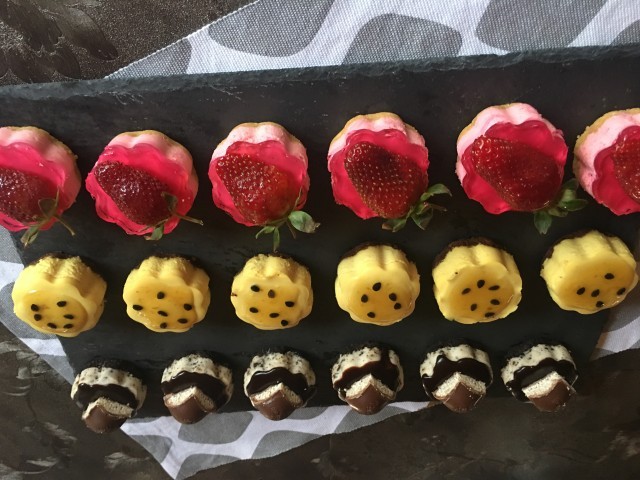 Mubina
Master Chef
Three lovely kids 👶🏻👲🏻👩🏻wonderful husband 💑 foodie n kitchen obsessed 🌺Instagram- @mubina_18
---

South Africa
Joined 5 years ago
---
@mubina_18
COMMENTS
You May Also Like
Suggest Recipes