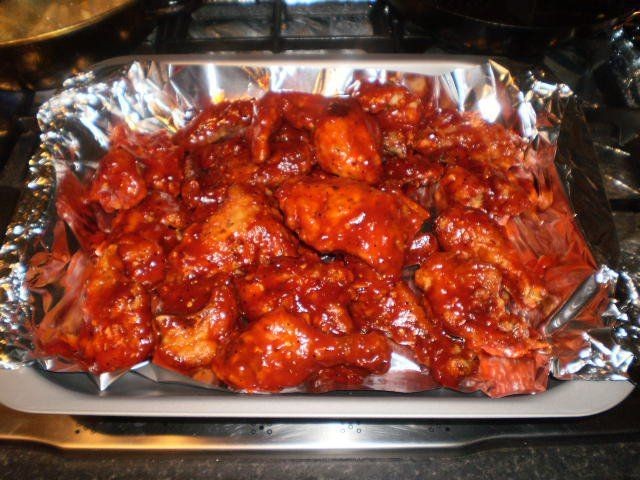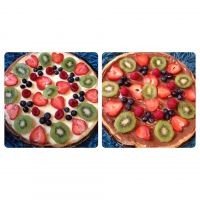 Hajra
Kitchen Hand
I lurrrrrrvvvveeee cooking...I'm not much of a
baking person though...and although I love
to make different desserts...can you believe I
don't like eating them much...lol x
---

South Africa
Joined 11 years ago
INGREDIENTS
Marinade:2 chickens cleaned and washed (cut in 8 pieces)*3 teaspoon lemon juice*2 teaspoon vinegar*2 teaspoon ground black pepper*1 ½ teaspoon salt
Sauce:6 tablespoon oil2 cups tomato ketchup2 teaspoon black pepper1 & half teaspoon chilli powder1 & half teaspoon chilli flakes1 & half teaspoon salt
Batter:1 egg (whisked) and 1 cup cornflour
METHOD
Marinating:Marinate the chickens with all items marked with *. Cover with cling film and place in fridge for minimum of 1 hour.
Sauce:Heat oil in a saucepan, add the tomato ketchup,black pepper,chilli powder, chilli flakes and salt. Bring to the boil and allow to simmer on low heat, occasionally stirring.
Batter:Add the egg and cornflour to the pre-marinated chicken and mix well.
Frying:Heat a large pan of oil (half full) till the oil is hot. Place the well coated chicken pieces into oil, this will make a crispy coating around the chicken. Lower the heat and fry for further few minutes until batter turns golden. Remove from oil and drain well. Coat each chicken piece well with the sauce and put into a dish. Serve with thick cut homemade chips.
WOULD YOU LIKE TO ?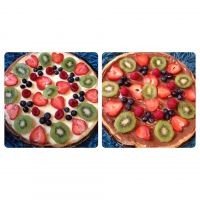 Hajra
Kitchen Hand
I lurrrrrrvvvveeee cooking...I'm not much of a
baking person though...and although I love
to make different desserts...can you believe I
don't like eating them much...lol x
---

South Africa
Joined 11 years ago
COMMENTS
You May Also Like
Suggest Recipes