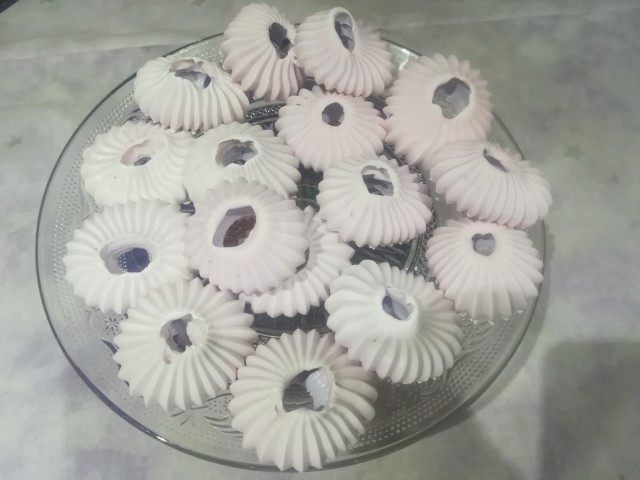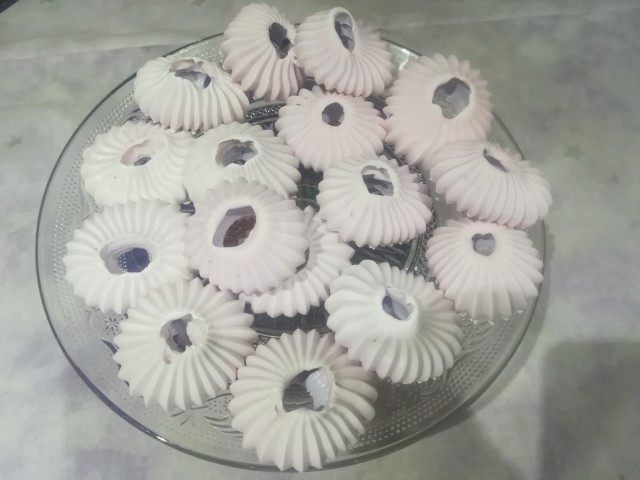 INGREDIENTS
4 egg whites1 cup sugar ¼ teaspoon cream Of tartarGel Coloring Essance
METHOD
Mix together the egg whites and sugar in a glass or steel bowl.Place the bowl over a pot of boiling water. Use a hand whisk to gently mix until the sugar dissolves.Beat on medium high speed for 10 - 15 minutes until thick and glossy.Add coloring and essance of your choice. Mix together.Use a piping bag with a nozzle and pipe on baking paper /sheets. Bake on 80 c for 3 hours or until dry. * dip the bottom in chocolate if u like*add sprinkles or dust before baking.
INFO / TIPS / CREDITS
Baking on a low oven will allow it to keep its color.
Comments ordered by Newest
---