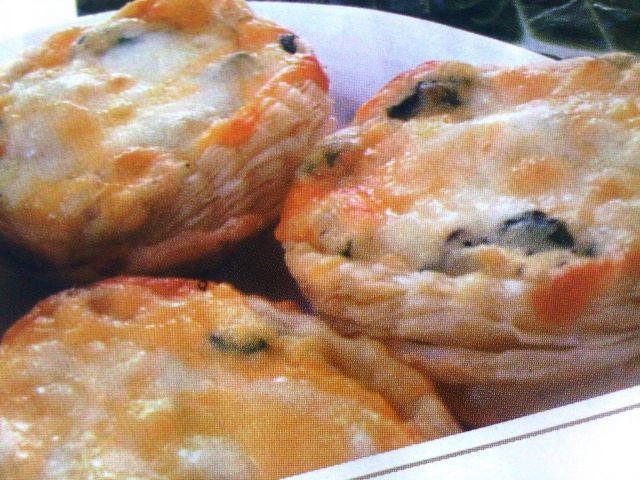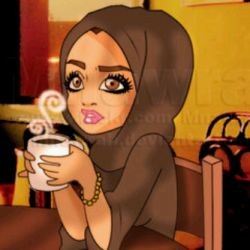 Reyhana
Kitchen Hand
"Knows u'l agree that,"The perfect recipe for
a loving relationship is: Great big dollops of
honesty, trust, patience, forgivenes,
gentleness and respect. Then mix it all
2gether,and add a smattering of SAuCy
StUff!";)
---

South Africa
Joined 11 years ago
INGREDIENTS
1kg pastry
Filling:1 bunch spinach250-350g chicken (cubed or shredded)1 onion (small)5ml sweet basil5ml salt (to taste)2.5ml garlic paste15ml butter15ml oil
Sauce:1 packet Knorr white sauce1 eggPepper to taste
Mozarella and Chedder cheese grated.
METHOD
1. Chop spinach and set aside.2. Slice onion and fry in butter and oil.3. Add garlic, salt and basil.4. Add chicken and cook until soft.5. Add spincah and cook quickly (spinach will draw a lot of water)6. Once cooked, strain mixture in a colander until water is drained.7. Make white sauce, beat in egg and add pepper.8. Roll out pastry and place into greased muffin pans.9. Put one teaspoon of filling into each pastry base and cover with cheeses.10. Bake at 200Cup for about 10 minutes then drop heat to 180Cup and bake for a further 5 minutes or until done.
INFO & TIPS
(Makes about 48, depending on size of cutter used)
WOULD YOU LIKE TO ?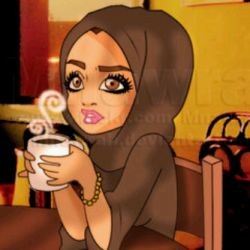 Reyhana
Kitchen Hand
"Knows u'l agree that,"The perfect recipe for
a loving relationship is: Great big dollops of
honesty, trust, patience, forgivenes,
gentleness and respect. Then mix it all
2gether,and add a smattering of SAuCy
StUff!";)
---

South Africa
Joined 11 years ago
COMMENTS
You May Also Like
Suggest Recipes