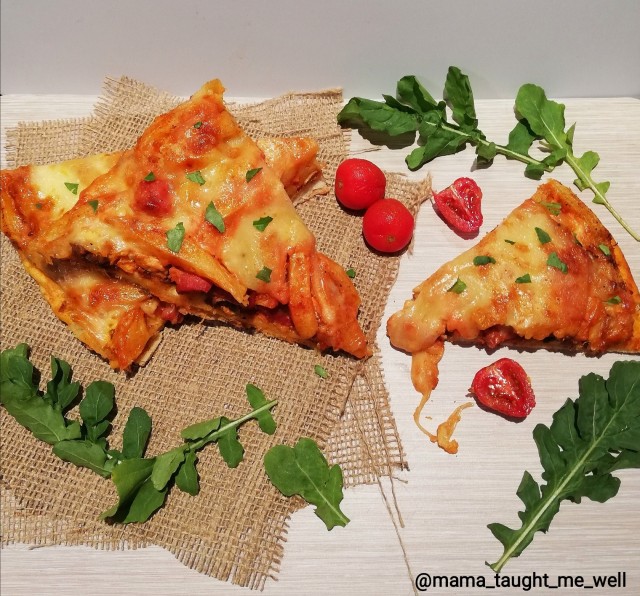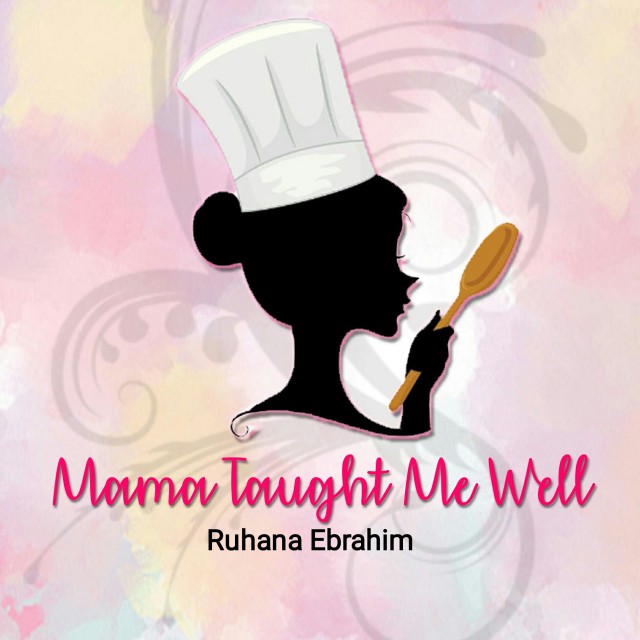 Ruhana Ebrahim
Grand Master
Interior Decorator.
Foodie!
Food styling.
Fusion Cooking.
Recreational baker.
Food Author of "Oh My Cupcakes!"
Mum and wife.
(Another 2 books on the way Insha Allah!)
---

South Africa
Joined 6 years ago
---
@mama_taught_me_well
RECIPE
Copycat Akhal's Garbage Pizza
Rec cred: ruhana ebrahimPic cred: @mama_taught_me_well
(Makes 2 standard pizzas)
Ingredients:Steak filling-500g topside steak (stripped)1 onion (sliced)1 piece taj½ tablespoon red ginger garlic masala1 teaspoon dhana jeeroo powder¼ teaspoon turmeric powder1 teaspoon salt1 ½ teaspoon chilli powder½ teaspoon lemon pepper2 teaspoon mustard powder1 tablespoon brown vinegar2 tablespoon tomato sauce3 tomatoes (liquidized)
Pizza Sauce-3 tomatoes (liquidized),1 onion (sliced),1 cinnamon stick,½ teaspoon salt,Pinch turmeric,½ teaspoon coriander cumin powder,½ teaspoon ground black pepper,½ teaspoon chilli powder,½ teaspoon ground garlic,2 tablespoon tomato paste/sauce.
Pizza Base-2 cups flour4 teaspoon baking powder½ teaspoon salt4 tablespoon butter½ cup cold water
Also needed-12 x Russians6 frikkadels6 potatoes (cut into fat chips)Salt and chilli powder (to taste)Ranch sauce/ miracle whipGrated gouda cheeseGrated mozzarella cheeseDried oregano
METHODSteak-1. Braise onion with taj until golden.2. Add masala and spices, braise till fragrant.3. Add steak, mustard and vinegar and coat well.4. Cook till no water remains, then add tomatoes and sauce.5. Add more water if needed to cook till steak is tender.6. Cook until a thickened gravy has formed.7. Remove taj & shred steak with a fork.
Pizza Sauce-1. In a pot, braise onion with cinnamon and oil until lightly golden.2. Add garlic and braise for a few seconds. Then add in liquidized tomatoes, paste and spices.3. Cook until liquid is reduced and forms a thick sauce.
Base-1. Sift dry ingredients.2. Rub butter into flour.3. Add water and bind.4. Roll onto lightly floured surface.5. Make into med-large size bases.6. Bake in preheated oven at 180degC for 7min.7. Remove from oven and cool.
Other ingredients-1. Fry chips, season with salt and chilli powder.2. Fry russians, then chop into even pieces.3. Fry frikkadels, chop into even pieces.
Assembly-1. Spoon pizza sauce on. Then spoon on steak.2. Place on steak the chopped russians and frikkadels.3. Squirt ranch sauce on. Place over masala chips.4. Mix cheeses, then sprinkle onto pizza. Sprinkle on oregano.5. Place in preheated oven and bake till cheese is melted.
POSTED ON
06 Jan 2019
WOULD YOU LIKE TO ?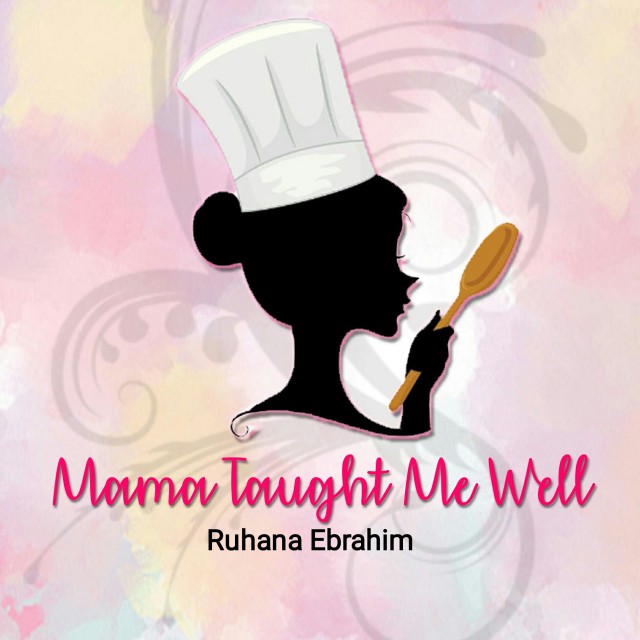 Ruhana Ebrahim
Grand Master
Interior Decorator.
Foodie!
Food styling.
Fusion Cooking.
Recreational baker.
Food Author of "Oh My Cupcakes!"
Mum and wife.
(Another 2 books on the way Insha Allah!)
---

South Africa
Joined 6 years ago
---
@mama_taught_me_well
COMMENTS
You May Also Like
Suggest Recipes