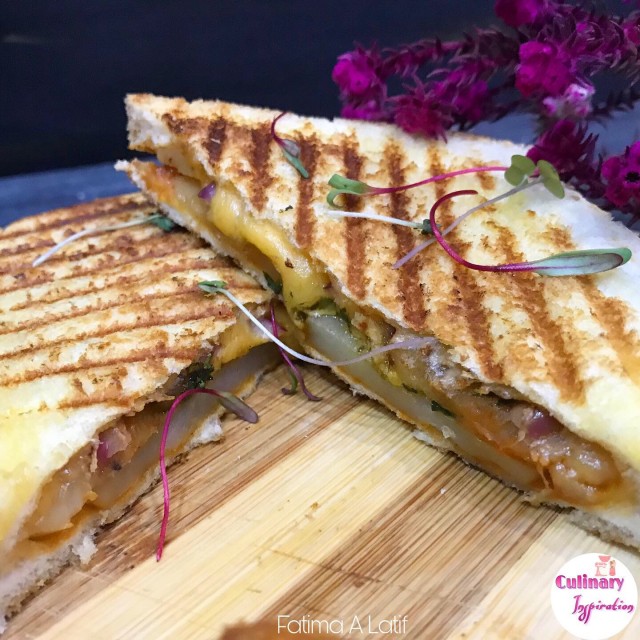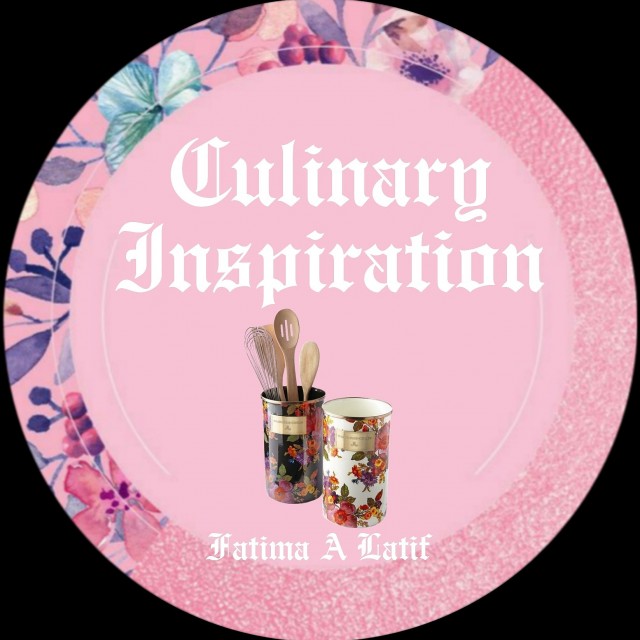 Fatima A Latif
Master Chef
So grateful to be sharing my world with you 💛
www.culinaryskillsbyfatima.wordpress.com
---

South Africa
Joined 10 years ago
---
@_culinaryinspiration_
CREDITS
Recipe & Picture credit:
Fatima A Latif
@_culinaryinspiration_


RECIPE
Bismillah hir Rahman nir Raheem
4 potatoes sliced
In a pot add oil, mustard seeds and curry leaves. Once it sizzles add, potatoes. Spice with salt, red chilli powder, tumeric and chaat masala¼ teaspoon sujees green masala @sujees_masalaAnd add a dash of lemon juice.
Cook till potatoes are soft. Add freshly chopped coriander leaves.
Butter bread, add potato slices, drizzle aamli chutney and green chutney over.
Then add sliced red onion and sliced green pepper & cheddar slices or grated chedder cheese. Close and toast on electric griddle slice into triangles and serve hot.
POSTED ON
01 Jun 2019
WOULD YOU LIKE TO ?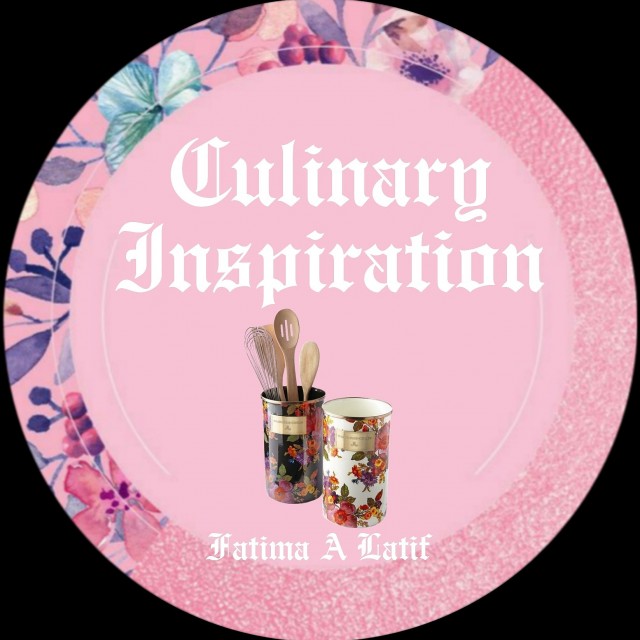 Fatima A Latif
Master Chef
So grateful to be sharing my world with you 💛
www.culinaryskillsbyfatima.wordpress.com
---

South Africa
Joined 10 years ago
---
@_culinaryinspiration_
COMMENTS
You May Also Like
Suggest Recipes