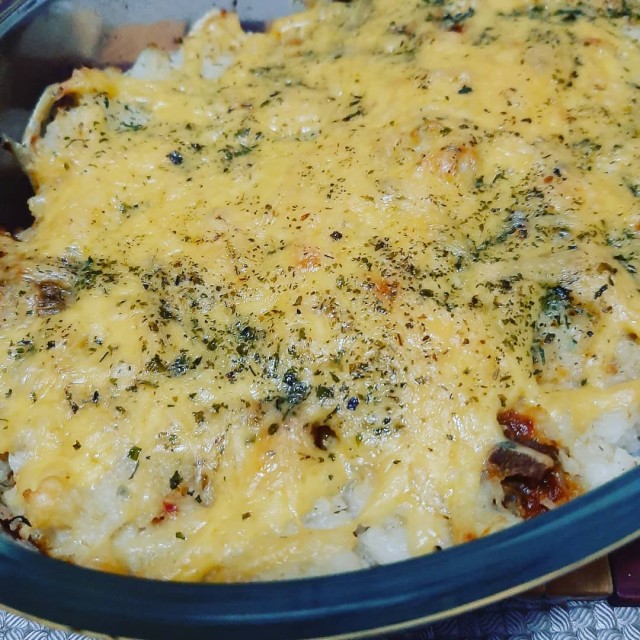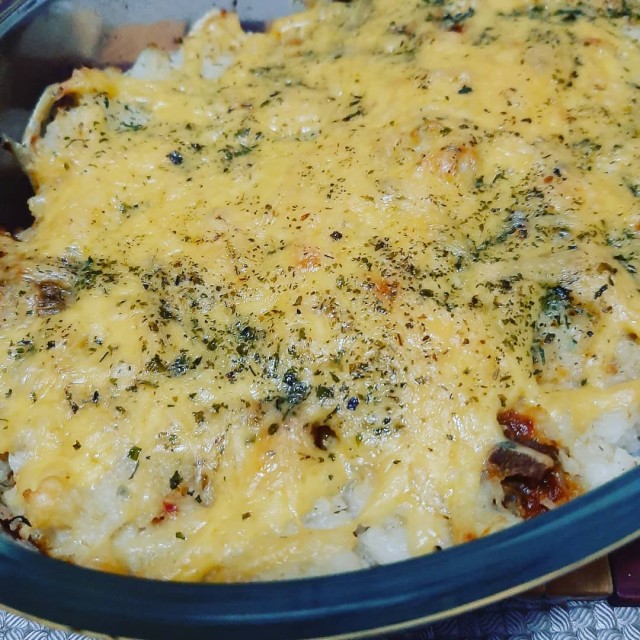 12
favs
0
coms
1.8K
views
INGREDIENTS
1 packet shirataki fettuccine 200g steak cubedSalt and pepper to taste1 teaspoon ginger and garlic masala1 teaspoon chilli powderSriracha mayo from carb wise1 grated tomato½ onion chopped¼ teaspoon turmeric powderSplash of vinegarGrated cheeseSliced tomatoes and or green pepper
METHOD
Cook steak in all the ingredients except the tomato and sauces until tender. Add tomato and sauces. Adjust seasoning if needed. Cook until done but still moist. Do not dry out. Boil fettuccine for 3 minutes only in salted water. Drain and add in a casserole in the oven for 5 minutes on 180. Remove from oven, add steak and mix through. Top with cheese and tomatoes or peppers. Bake till cheese is melted.
INFO & TIPS
Rinse the fettuccine well. It needs a good rinse for at least 5 minutes under running water.

You can add mushrooms and chopped approved low carb veggies inside the steak.
Comments
Ordered By Newest
---
---
Suggest Recipes
You May Like