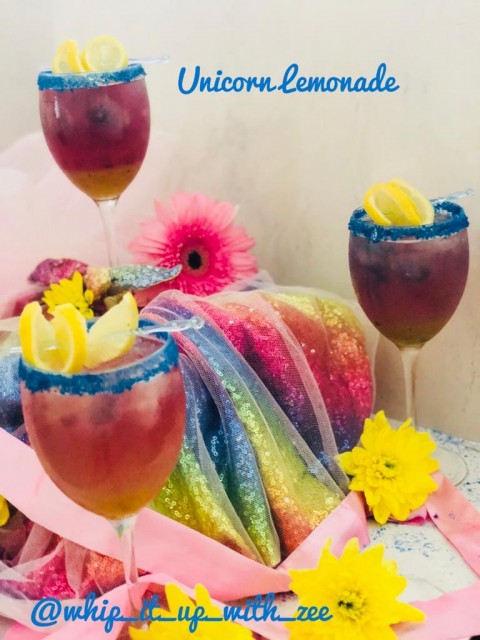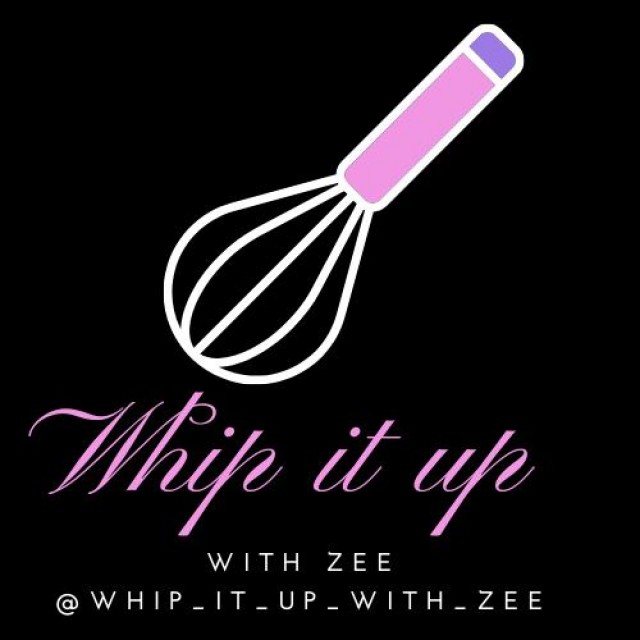 Zurayda
Master Chef
I'm just someone that loves to cook and bake.
I love to help anyone,who would like to learn to make tasty and easy meals
Anyone can cook or bake!!
So,always believe in yourself😘
---

South Africa
Joined 8 years ago
---
@whip_it_up_with_zee
CREDITS
📜and 📸 credit
@whip_it_up_with_zee


INGREDIENTS
This drink was created for my grandaughter,who loves anything thats has unicorns 🦄
Lemonade Syrup
2 cup fresh lemon juice1 ½ cup sugar½ cup of lemon rindPut all the ingredients into a pot and boil untill sticky.Strain out the lemon rind if you want to.

The Ice CubesDissolve 2 teaspoons of Blue Matcha Powder into 100 ml of water and pour into ice trays.FreezeRemove from the freezer,and put the ice cubes into a ziplock and crush.Don't crush it too fine leave some big pieces.

Freshly squeezed orange juiceSprite Zero or Lemonade
Colour Sugar blue with gel colouring.Rub the rim of the glasses with a lemon and than dip the rim of your glasses into the blue sugar,to coat the rim.
METHOD
To assemble your drink.Pour 4 tablespoon lemon syrup in a glass,Add a ¼ cup of orange juice.Add some crushed ice and stir quickly,your colour will start changing.Top up with Sprite and watch the magic begin.The kids absolutely love this part and so do the adults❤️
INFO & TIPS
Blue Matcha Powder was bought online from Amazon
POSTED ON
02 Apr 2020
WOULD YOU LIKE TO ?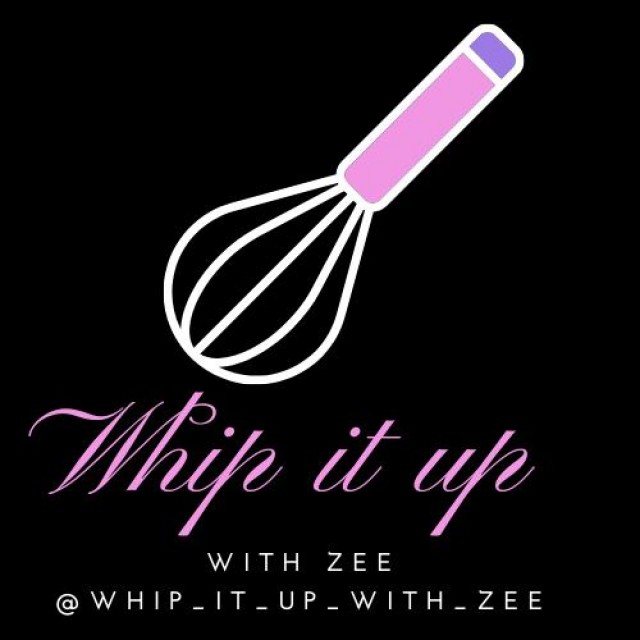 Zurayda
Master Chef
I'm just someone that loves to cook and bake.
I love to help anyone,who would like to learn to make tasty and easy meals
Anyone can cook or bake!!
So,always believe in yourself😘
---

South Africa
Joined 8 years ago
---
@whip_it_up_with_zee
COMMENTS
You May Also Like
Suggest Recipes