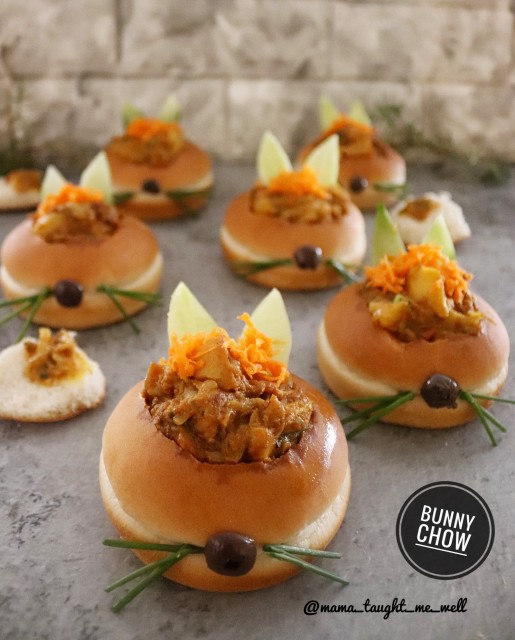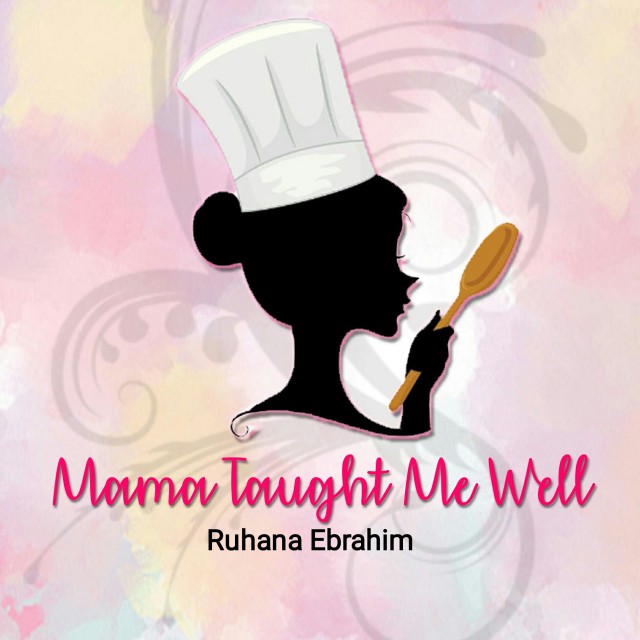 Ruhana Ebrahim
Grand Master
Interior Decorator.
Foodie!
Food styling.
Fusion Cooking.
Recreational baker.
Food Author of "Oh My Cupcakes!"
Mum and wife.
(Another 2 books on the way Insha Allah!)
---

South Africa
Joined 6 years ago
---
@mama_taught_me_well
CREDITS
Pic cred: Ruhana Ebrahim
Rec cred: @mama_taught_me_well


INGREDIENTS
Curry-•1 kg chicken pieces (washed and drained),•1 big onion (sliced),•1 taj (cinnamon stick),•2 elachie pods (cardamom),•2 bay leaves (optional),•1 star anise,•2 lavang (cloves),•3 peppercorns,•4 large tomatoes (liquidized),•1 tablespoon red ginger garlic masala,•1½ teaspoon chilli powder,•1½ teaspoon salt (to taste),•2 teaspoon dhana jeeroo powder,•Pinch turmeric powder,•4 medium potatoes (quartered and fried in deep fryer),•4 baby marrows (optional, grated)•Fresh coriander (chopped).
Also needed-12-18 Albany buns
4 quarters of unsliced bread3 Carrots (grated)Cucumber (grated)White vinegar
METHOD
1. In a deep pot, heat oil and add onion, taj and elachie.2. Braise until golden, then add spices and masala.3. Braise until fragrant, then add chicken pieces.4. Mix well to coat chicken and allow to cook on medium heat till chicken water has burnt out.5. Then add tomatoes (and baby marrows if using), and allow liquid to reduce till thickened.6. Add fried potatoes and more water to form gravy, and allow potatoes to boil with chicken to soften and absorb gravy.7. When consistency of gravy you desire is reached, add in chopped coriander and mix in.
Assembly:1. Hollow out the quarter loaf OR cut the top of the bun off, but not all the way through.2. Spoon in curry.3. Mix carrot & cucumber with vinegar and serve on the side of bunny.
Note: The baby marrow thickens the gravy and also adds depth of flavor to the curry.
POSTED ON
11 Apr 2020
WOULD YOU LIKE TO ?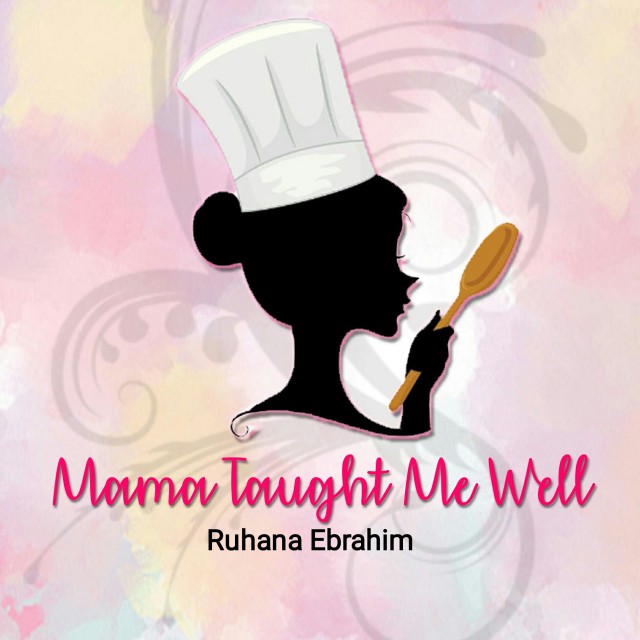 Ruhana Ebrahim
Grand Master
Interior Decorator.
Foodie!
Food styling.
Fusion Cooking.
Recreational baker.
Food Author of "Oh My Cupcakes!"
Mum and wife.
(Another 2 books on the way Insha Allah!)
---

South Africa
Joined 6 years ago
---
@mama_taught_me_well
COMMENTS
You May Also Like
Suggest Recipes