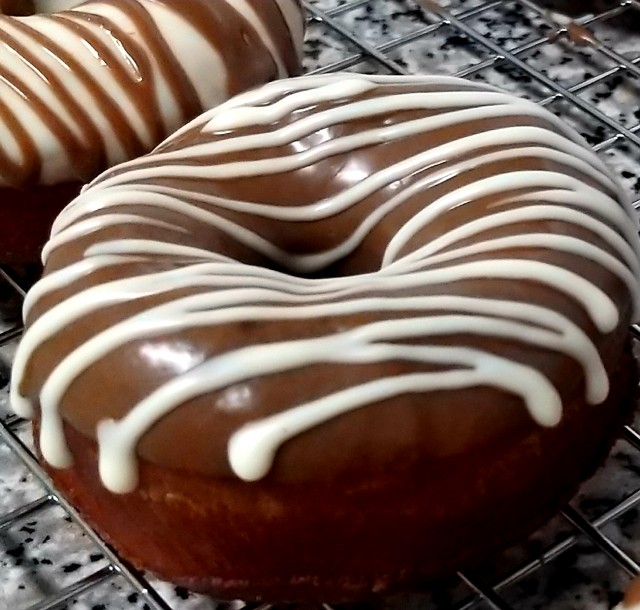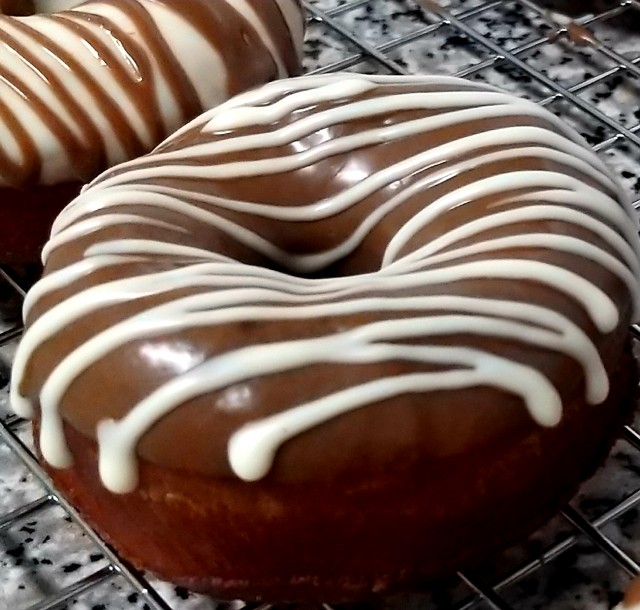 34
favs
0
coms
2.4K
views Fahimah Amin
SOUS CHEF
32
137.2K
117

Still learning,Begginner Chef👩‍🍳...
CREDITS
Made by Fahimah Aminn @fahimah_amin_
Recipe credit - Unknown


INGREDIENTS
Added in method
METHOD
2 eggs1 cup warm milk2 teaspoon instant yeast¼ teaspoon salt⅓ cup sugar½ teaspoon vanilla essence50 gm melted butter+_4 cups flour
INFO & TIPS
Whisk eggs lightly than whisk in milk.
Whisk in rest of ingredients except flour.
Make a soft dough with flour. Cover & leave to rise until double in size. Roll out & cut into doughnuts.leave to rise for 20-30 minutes.Fry in medium oil until golden.leave to cool & deep in melted chocolate. Fahimah Amin
SOUS CHEF
32
137.2K
117

Still learning,Begginner Chef👩‍🍳...
Comments
Ordered By Newest
---
---
Suggest Recipes
You May Like