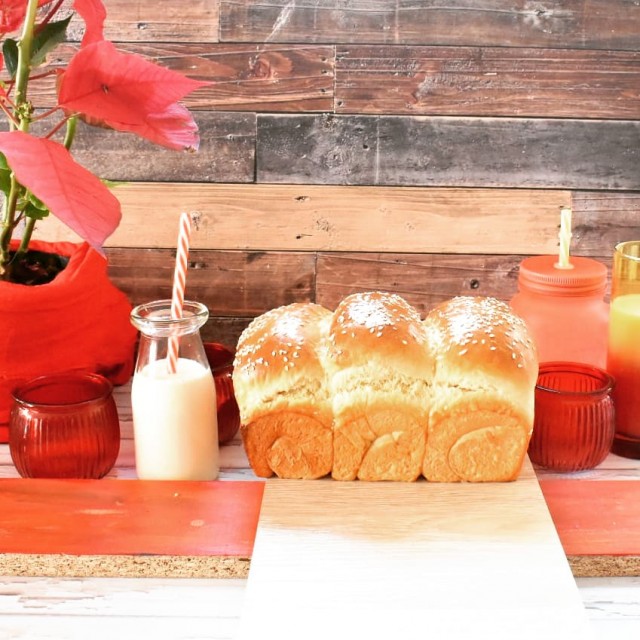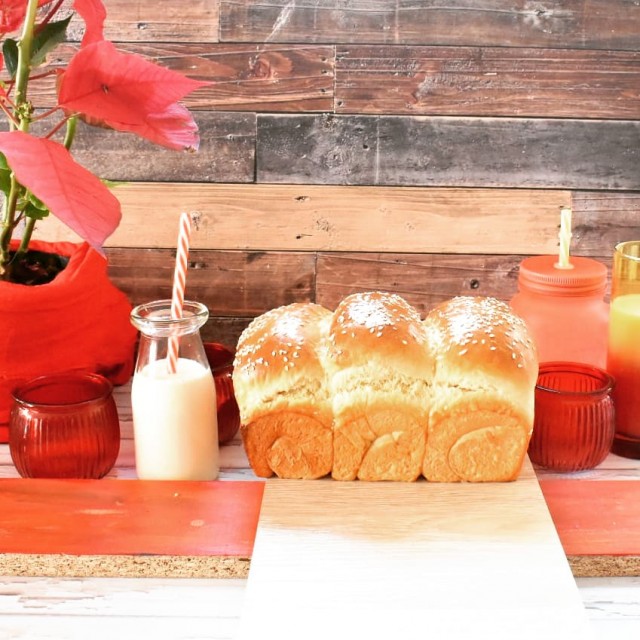 11
favs
0
coms
1.4K
views
INGREDIENTS
40g bread flour 200g water
Cook on the stove on a medium heat until its thick and paste like. This is called the  tangzhong. Refrigerate for 6 hrs. Take  out from the fridge an hour before using. Must be at room temperature. 580g bread flour
60g sugar12g salt10 g dry yeast 10g klim, nespray or nido.260g milk50g eggTangzong50g butter
METHOD
Add bread flour,sugar, dry yeast, and milk powder to the bowel of a stand mixer fitted with the dough hook attachment.  Beat on low speed until combined. 
Add milk , egg and tangzong. Beat further on a low speed. Then add the butter which must be at room temperature not cold. Beat on high speed until the dough becomes like elastic. Approx 15 minutes. 
Cover with cling wrap and let it prove in a warm place for an hour. The dough is done proving when you can make a dent inside and the dent stays. 
Divide the dough into 6 equal portions. Cover with cling. Roll each portion into an oval. Fold both sides of the oval towards the centre. Turn it around and roll like a swiss roll. Grease a loaf pan with spray and cook and place the portions into a loaf pan. I fitted 3 in 1 loaf pan. Allow to prove again for 35 minutes.
Brush with egg and milk mixture and sprinkle.sesame seeds. Bake at 180 degrees until brown.
Comments
Ordered By Newest
---
---
Suggest Recipes
You May Like