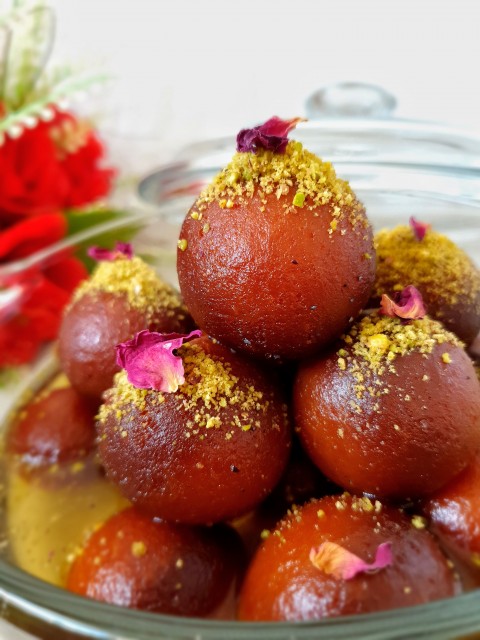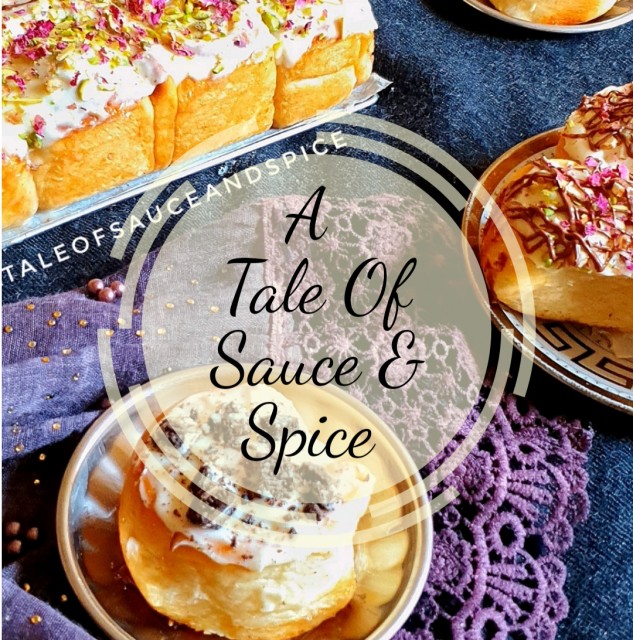 Asma Mohamed
Kitchen Hand
Mum of 3
Cooking is my passion.
I love trying new recipes and adding my own concoctions to it.
---

South Africa
Joined 3 years ago
---
@ataleofsauceandspice
CREDITS
Recipe credit: @yummyyy_y
Picture credit: @a_ta |e_of _sauce_and_spice


INGREDIENTS
For the dough balls:
3 tablespoon soji (semolina) 2 tablespoon water (room temperature) 2 cups milk powder / klim powder 2 tablsp butter 1 teaspoon baking powder 2 tablespoon all purpose flour
SYRUP
2 cups sugar 4 to 5 green cardamoms (I used crushed) Few strands saffron 2 ¾ cups water 2 3 teaspoon fresh lemon juice
METHOD
Start by soaking the semolina in water mix and set aside for 10 minutes. Take milk powder in a bowl rub in the butter to resemble crumbs. Add in baking powder & flour mix well till incorporated. Make a well in the center add 6 to 8 tablespoon milk make a soft dough use gentle pressure to bring everything together don't kneed it.U shud end up with a soft dough, soft dough will help making smooth crackles gulab jamun add more milk if needed. Cover with a cling wrap and let it sit for 10 minutes. Form smooth balls ensuring no cracks. To shape the balls take a small amount in your hand press down between your palms and roll in to a ball releasing the pressure as you roll. If theres cracks u might need to add a little milk to make the dough soft. Deep fry them on medium to low flame. Turning them with a spoon,(If the dough ball immediately comes to the surface or gets brown the oil is over heated) fry till they turn nice and brown once they all done frying let them cool down a little 4-5 minutes not completely cool dnt add hot gulab jamun to hot syrup it will cause the gulab jamun to loose their shape and become chewy. For the Sugar syrup: Mix everything in a saucepan, Let it boil as soon as the sugar is dissolved & the syrup is clear add the gulab jamun, cover with a lid and turn off the heat immediately. Let them soak in the syrup for at least 2 hours before serving. Garnish with pistachios enjoy.
These make a decision gulab jamun parfait dessert perfect for any occasion.
POSTED ON
21 May 2020
WOULD YOU LIKE TO ?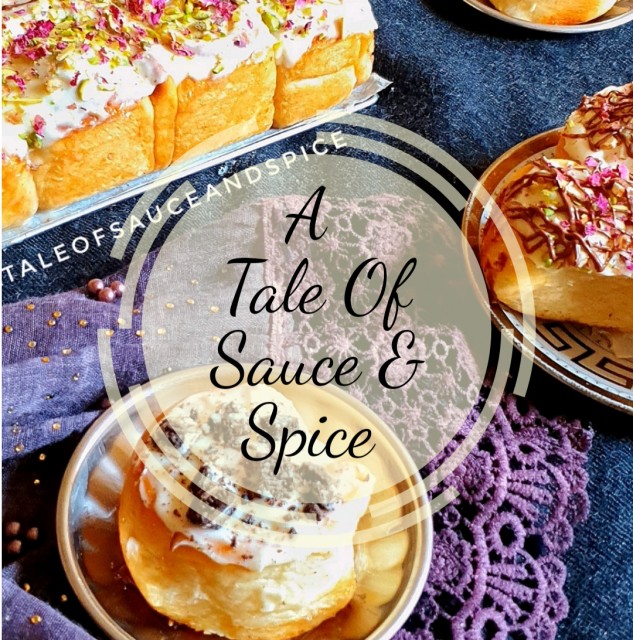 Asma Mohamed
Kitchen Hand
Mum of 3
Cooking is my passion.
I love trying new recipes and adding my own concoctions to it.
---

South Africa
Joined 3 years ago
---
@ataleofsauceandspice
COMMENTS
You May Also Like
Suggest Recipes