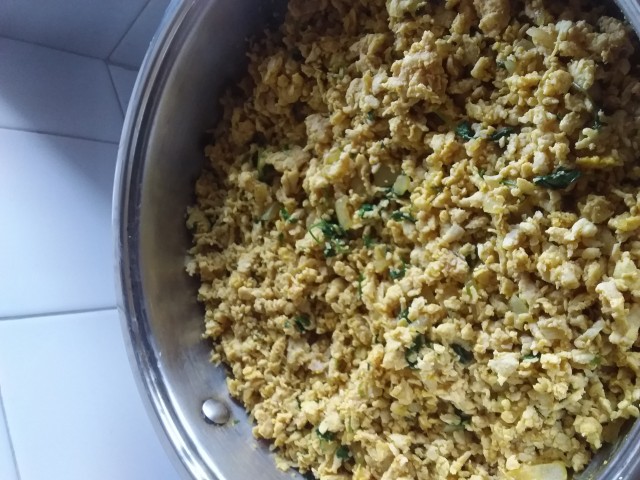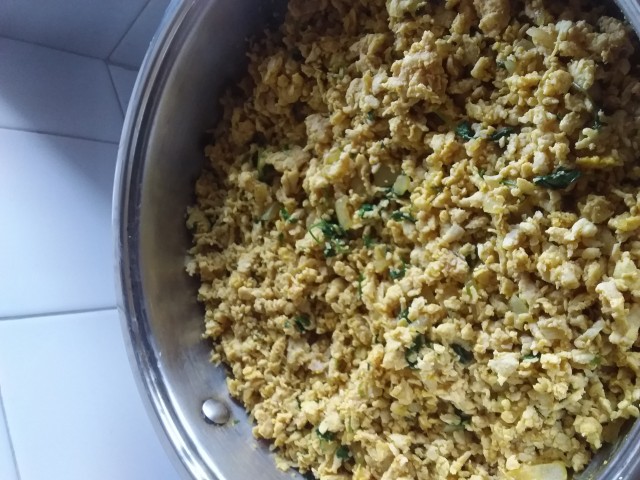 9
favs
0
coms
667
views
INGREDIENTS
½ kg chicken mince1 medium size onion1 teaspoon salt1 ½ teaspoon chilli powder¼ teaspoon tumericHandful chopped dania
METHOD
In a heated pan, add the chicken mince.Keep mashing with spoon so no lumps form. When completely white in colour and water has evaporated, add in the chopped onion and spices.Lastly add in chopped dania.
INFO & TIPS
This filling i used for samoosas. I've also made springrolls with the same filling, however i left the mince abit chunky instead of fine.
Advertise Here
Want to see your advert here ? find out how to advertise with us.
Learn more.
Comments
Ordered By Newest
---
---
Suggest Recipes
You May Like