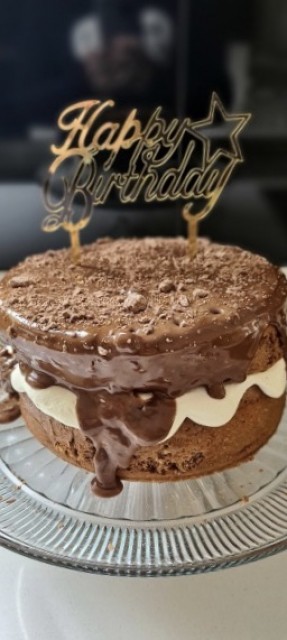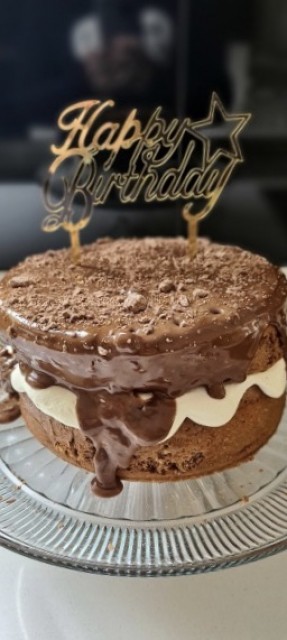 25
favs
0
coms
1.4K
views
CREDITS
@hunger_games_foodie
Source friend


INGREDIENTS
1 cup castor sugar½ cup oil2 tablespoon cocoa1 teaspoon vanilla essence4 eggs (separated)½ cup water
1 cup flour2 teaspoon b.powderPinch of salt
METHOD
1. Beat sugar, oil, cocoa & v.essence2. Add egg yolks one at a time.3. Add water4. Add flour, b.powder, salt5. Beat egg whites till stiff with 1 teaspoon b.powder and fold to mixture.
Pour mixture into two tiered and sprayed baking pans.
Bake at 180 for 30 - 35 minutes.
INFO & TIPS
spread with whipped cream and ganache is fresh cream with melted chocolate drizzled over
Advertise Here
Want to see your advert here ? find out how to advertise with us.
Learn more.
Comments
Ordered By Newest
---
---
Suggest Recipes
You May Like
Chocolate Cake is part of the
Cakes
recipes category