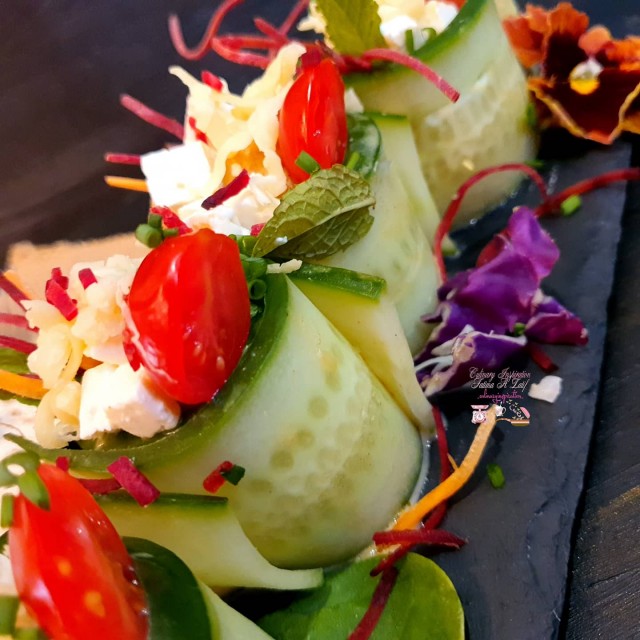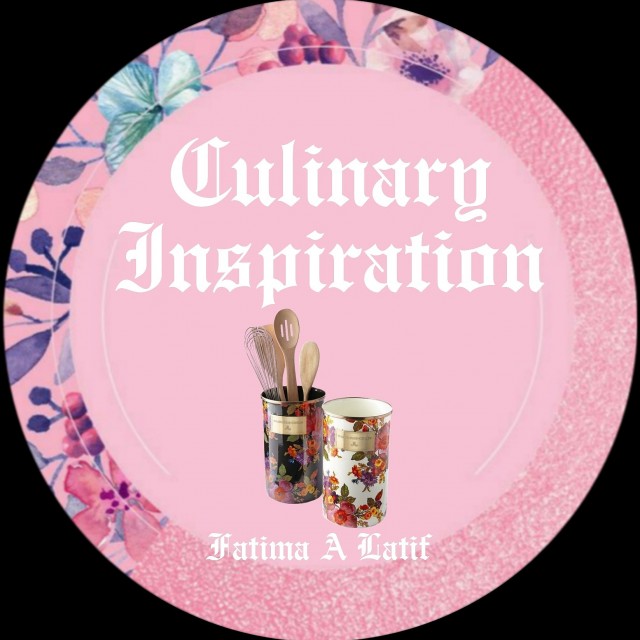 Fatima A Latif
Grand Master
So grateful to be sharing my world with you 💛
www.culinaryskillsbyfatima.wordpress.com
---

South Africa
Joined 10 years ago
---
@_culinaryinspiration_
CREDITS
Fatima A Latif
@_culinaryinspiration_


RECIPE
You will need:Cucumber sliced thinly in long strips. Use a knife amd not a peeler. Julienned carrots Julienned beetrootCherry tomatoes halvedFeta cut into small cubesChicken cubes cooked and cooled
For the chicken:Cut and wash chicken fillets cut into cubes. In a pot drizzle some oil. Flavour with a sprinkling ofAromat (a South African Spice)Lemon pepperPaprika2 tablespoons lemon juice2 tablespoons sriracha sauce
Cook on low heat. Must not be dry.
Place Cucumber strip on a board. Place chicken on once side and roll up. Close with a toothpick.
Place beetroot and carrot on top. Then top with feta and cherry tomato. Serve with a dressing of your choice.
Enjoy.
POSTED ON
12 Dec 2020
WOULD YOU LIKE TO ?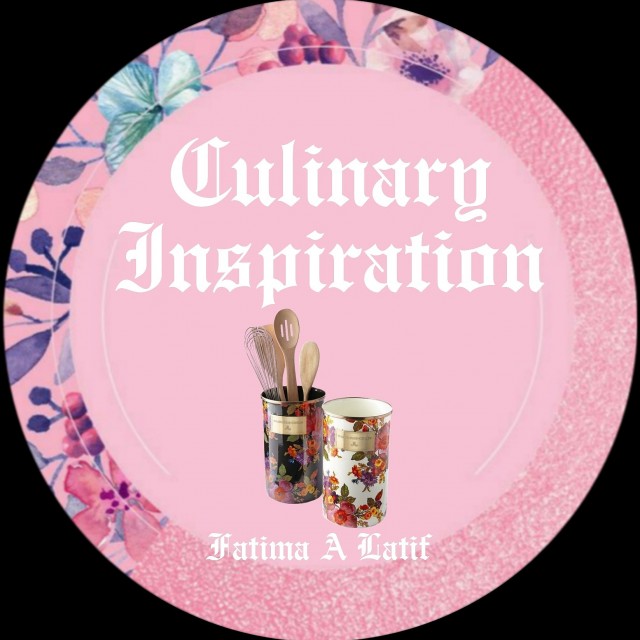 Fatima A Latif
Grand Master
So grateful to be sharing my world with you 💛
www.culinaryskillsbyfatima.wordpress.com
---

South Africa
Joined 10 years ago
---
@_culinaryinspiration_
COMMENTS
You May Also Like
Suggest Recipes