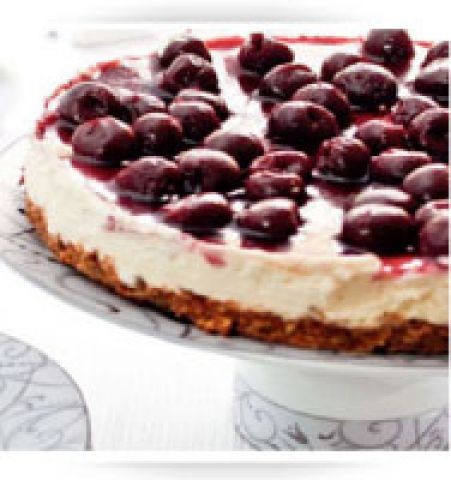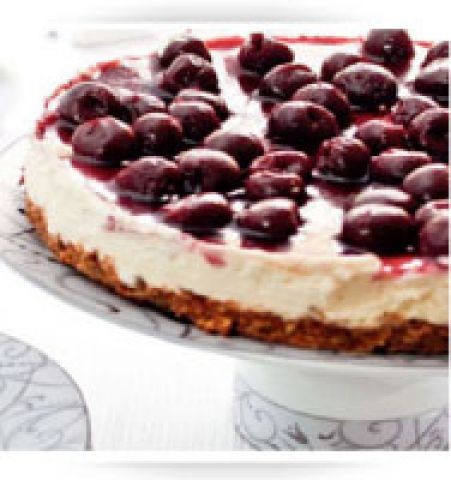 INGREDIENTS
500ml smooth cream cheese
250ml cream, whipped
1 tin cherries
2 teaspoon gelatine
1 packet chocolate chip cookies
1 vanilla pod, seeds scraped out or 5ml essence
½ cup icing sugar
¼ cup butter, melted
1 tablespoon lemon juice
METHOD
Blend the biscuits in a food processor until crumbs
form. Add the butter and blend again to make the
mixture clump. press this mixture into a 20cm
springform tin.
beat the cream cheese, icing sugar, vanilla seeds or
essence and lemon juice together until smooth.
Fold the whipped cream into the cream cheese
mixture.
Spoon the cheesecake filling on top of the biscuit
and smooth with a spatula. Refrigerate for 2 hours.
Strain the cherries. Heat the liquid slightly,
sprinkle the gelatine powder over and mix well. When
the liquid has cooled down completely, spoon over
the cheesecake together with the cherries.
Return to the fridge for a further 3 hours.
INFO / TIPS / CREDITS
Complements of homechoice
Comments ordered by Newest
---