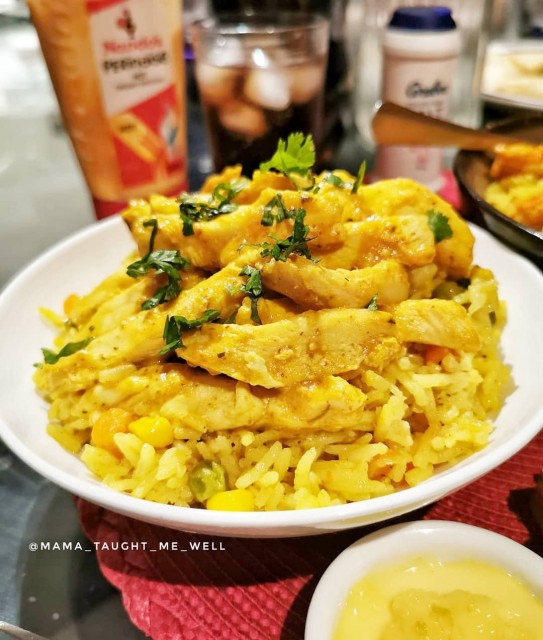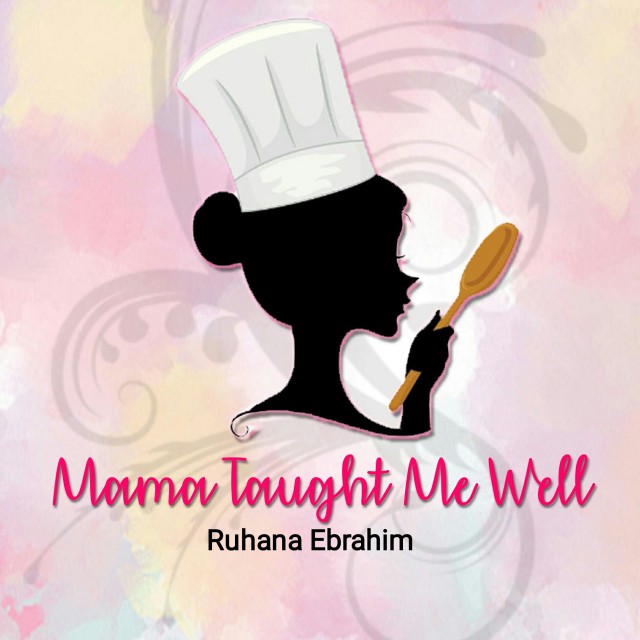 Ruhana Ebrahim
Grand Master
Interior Decorator.
Foodie!
Food styling.
Fusion Cooking.
Recreational baker.
Food Author of "Oh My Cupcakes!"
Mum and wife.
(Another 2 books on the way Insha Allah!)
---

South Africa
Joined 6 years ago
---
@mama_taught_me_well
CREDITS
Pic cred: Ruhana Ebrahim
Rec cred: @mama_taught_me_well


INGREDIENTS
Strips-1 tablespoon butter,1 tablespoon ground garlic paste,1 teaspoon salt,Pinch turmeric powder,500g chicken fillet (cut into strips),1 tablespoon lemon juice,4 tablespoon Nando's Lemon & Herb sauce,1 tablespoon Nola mayonnaise.Chopped parsley (garnish)
Rice-1 1⁄2 cups basmati rice3 cups water2 cups Mc'Cains frozen mixed veg1 onion (sliced)1 piece taj (cinnamon stick, optional)1 teaspoon Jeeru (Cumin) (cumin) seeds (optional)2 tablespoon oil1 teaspoon rough saltGood pinch arad (Turmeric) (turmeric) powderRobertson's Spice for Rice (to taste)
METHOD
Chicken-1. Marinate chicken in spices, lemon and garlic.2. Melt butter in pan.3. Place chicken strips in flat, not over lapping, so that the strips cook straight.4. Cook till just turn white, then flip strips over.5. Add in sauce and mayo and cook till done.
Rice-1. Rinse rice in cold water and drain.2. Braise onion in oil with cumin and cinnamon until golden. (The spices are optional, but I love the extra flavor).3. Add water, salt and turmeric, cover pot with lid and bring to boil.4. Add washed rice and veggies and cook on medium heat till 3⁄4 water has burnt out.5. Drop heat to lowest setting and allow to steam and rice to fluff up.6. When done allow to cool a little and now season to taste with the Robertson's Spice for Rice. 7. Spoon rice into a bowl, then spoon chicken strips over. 8. Garnish with chopped parsley and serve.
INFO & TIPS
May add in diced robot peppers to rice as well.
POSTED ON
03 Jul 2020
WOULD YOU LIKE TO ?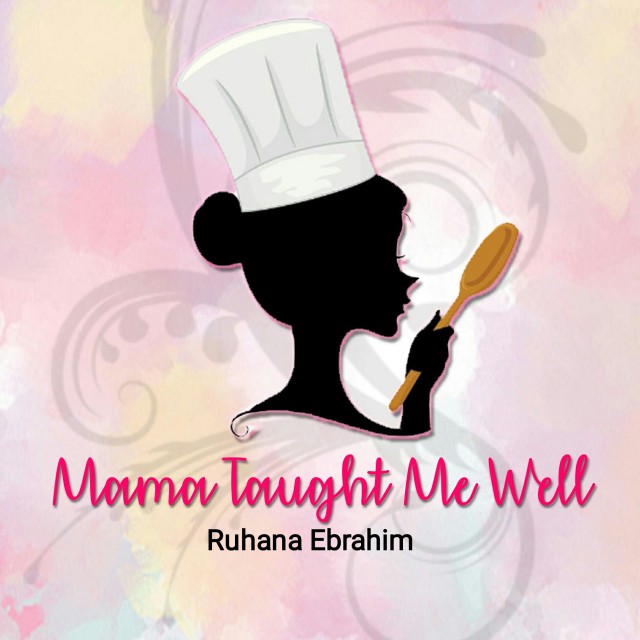 Ruhana Ebrahim
Grand Master
Interior Decorator.
Foodie!
Food styling.
Fusion Cooking.
Recreational baker.
Food Author of "Oh My Cupcakes!"
Mum and wife.
(Another 2 books on the way Insha Allah!)
---

South Africa
Joined 6 years ago
---
@mama_taught_me_well
COMMENTS
You May Also Like
Suggest Recipes