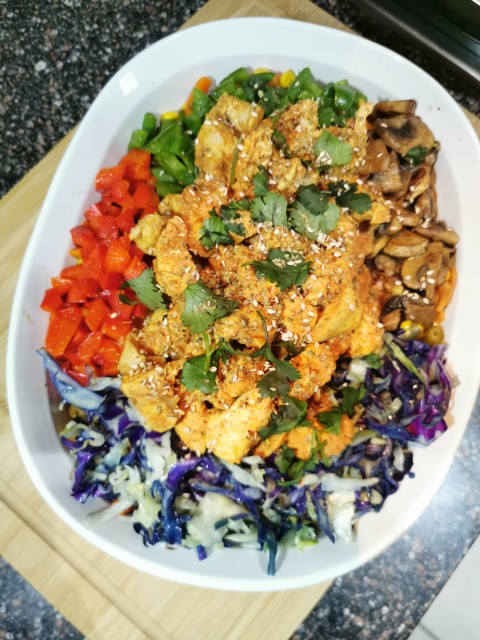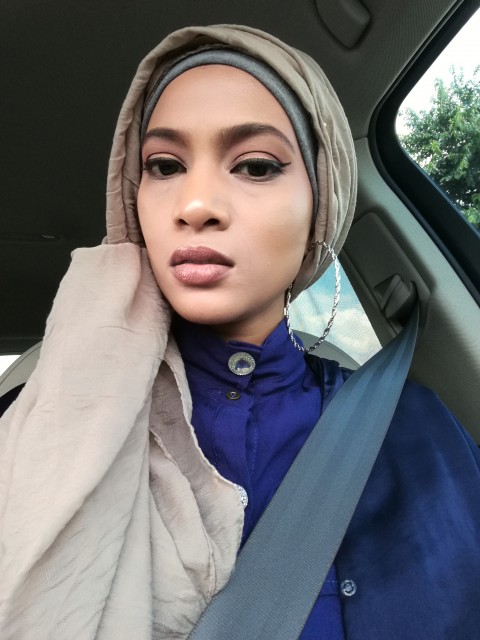 Waseema
Kitchen Hand
Food and Lifestyle Blogger, Fashion Designer, Makeup Artist, Hijab Stylist, mum of 2 Boys, previously an Accountant... Instagram: @stylexplora
WWW.STYLEXPLORA.BL0GSP0T.C0M
---

South Africa
Joined 5 years ago
---
@stylexplora
CREDITS
Super yummy peri mayo Chicken is my own recipe


INGREDIENTS
3-4 chicken fillets1 teaspoon green chillies1 teaspoon garlic crushedSalt to taste(about 1 and ¼ teaspoon rough salt) 2-3 tblspoon oil 6 tblspoons tomato sauce 2 teaspoon chilli powder1 teaspoon dhania (coriander) jheero¼ teaspoon tumeric3 tblspoons mayonnaise (add a tablspoon more for 4 chicken fillets) 1 tblspoon honey
METHOD
1 teaspoon green chillies1 teaspoon garlic crushedSalt to tasteMarinate cicken with above.
Heat oil, add marinated chickenCook for 5mins turning as necessary. Now pour over 6 tblspoons tomato sauce, chilli powder, dhania (coriander) jheero, And tumeric.
Mix well, allow to cook.
Then add 3 tablespoons mayonnaise, and 1 tblspoon honey drizzled.
Mix well to coat, simmer for about 5 to 10mins.
Serve with savoury rice, roti, naan, portuguese rolls, panini, or bread. Goes great with a veg dish.
In the pic I paired it with colourful mixed veg and topped with toasted sesame seeds.
INFO & TIPS
This is also excellent for sandwiches and pasta. Is a good recipe for meal prepping.
POSTED ON
06 Sep 2021
WOULD YOU LIKE TO ?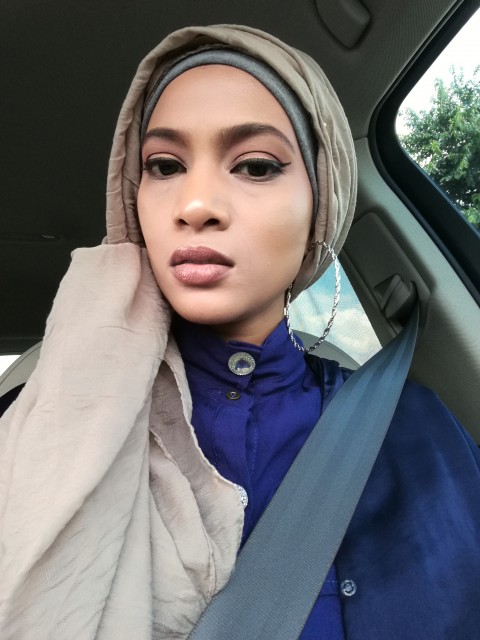 Waseema
Kitchen Hand
Food and Lifestyle Blogger, Fashion Designer, Makeup Artist, Hijab Stylist, mum of 2 Boys, previously an Accountant... Instagram: @stylexplora
WWW.STYLEXPLORA.BL0GSP0T.C0M
---

South Africa
Joined 5 years ago
---
@stylexplora
COMMENTS
You May Also Like
Suggest Recipes