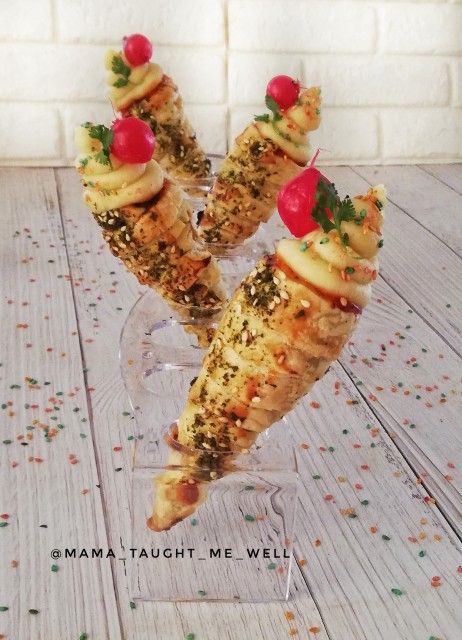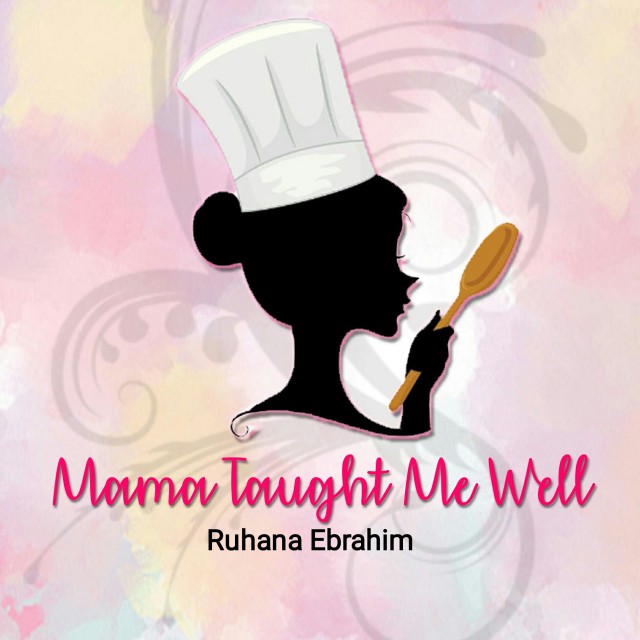 Ruhana Ebrahim
Grand Master
Interior Decorator.
Foodie!
Food styling.
Fusion Cooking.
Recreational baker.
Food Author of "Oh My Cupcakes!"
Mum and wife.
(Another 2 books on the way Insha Allah!)
---

South Africa
Joined 6 years ago
---
@mama_taught_me_well
INGREDIENTS
Chicken Tikka Cone Pies(A play on an ice-cream)
Pic cred: Ruhana EbrahimRec cred: @mama_taught_me_well
Ingredients:Today puff pastryMetal cone mouldsSpray 'and CookBeaten eggDried mixed herbsSesame seeds/ colored & plain2 large potatoes (baked)Buttersalt & pepperMilkCocktail red onionsCoriander
Chicken filling-500g chicken fillet (diced small)1 large onion (sliced)400g tin chopped tomatoes½ cup plain smooth yogurt/sourmilk2 tablespoon lemon juice2 teaspoon red ginger garlic masala1 teaspoon salt1 teaspoon dhana jeeroo powder¼ teaspoon turmeric powder1 teaspoon chilli powder/ tikka spice½ teaspoon garam masala powder,1 tablespoon maizena (corn flour),2 tablespoon cold water.
METHOD
Filling-1. Braise onions till lightly golden, add masala & spices to onions and braise till fragrant.2. Throw in tomatoes and cook for 10minutes.3. Add in chicken and mix. Cook till chicken is halfway cooked.4. Add yogurt/ sourmilk and mix in. 5. Mix maizena (corn flour) & water till smooth.6. Add maizena (corn flour) mixture & cook till gravy starts to thicken.7. Remove from heat & allow filling to cool.8. Peel potatoes, mash with butter & dash milk. Season with salt and pepper.
Cones-1. Roll out pastry on a floured surface.2. Spray 'and Cook moulds.3. Cut pastry into strips and brush with egg.4. Wrap pastry strips around cones & place in freezer to firm (not frozen).5. Place on a greased oven tray.6. Sprinkle on dried herbs & plain sesame seeds7. Bake in preheated oven at 180degC and bake till puffed & golden.8. Allow to cool slightly, then remove off mould
Assembly-1. Spoon in chicken filling.2. Spoon on some savory dip over the top.3. Pipe over mash, to look like soft serve. Or roll a ball of mash to look like a scoop of ice-cream. 4. Sprinkle on colored sesame seeds (sprinkles), place on cocktail onion (cherry) and coriander (mint).5. Serve with extra dip on the side.
NOTE: You may make the cones, spoon in filling and freeze. Then reheat in oven just enough to warm and golden up and then pipe/ scoop on fresh made mash.
POSTED ON
12 Mar 2020
WOULD YOU LIKE TO ?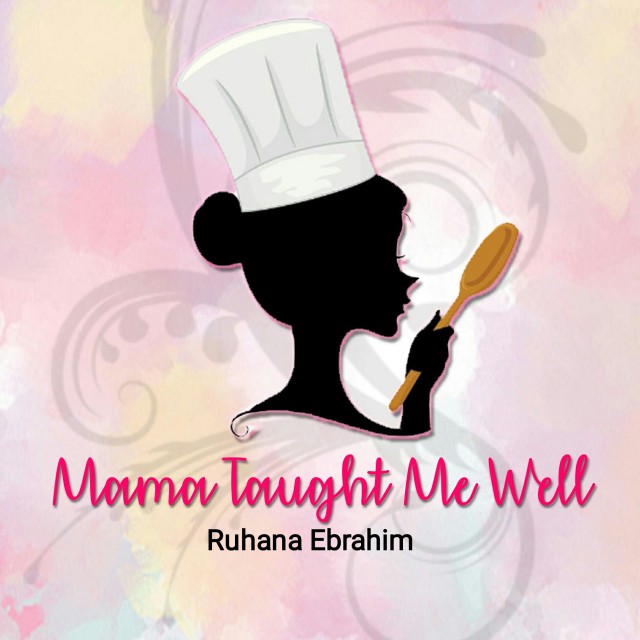 Ruhana Ebrahim
Grand Master
Interior Decorator.
Foodie!
Food styling.
Fusion Cooking.
Recreational baker.
Food Author of "Oh My Cupcakes!"
Mum and wife.
(Another 2 books on the way Insha Allah!)
---

South Africa
Joined 6 years ago
---
@mama_taught_me_well
COMMENTS
You May Also Like
Suggest Recipes