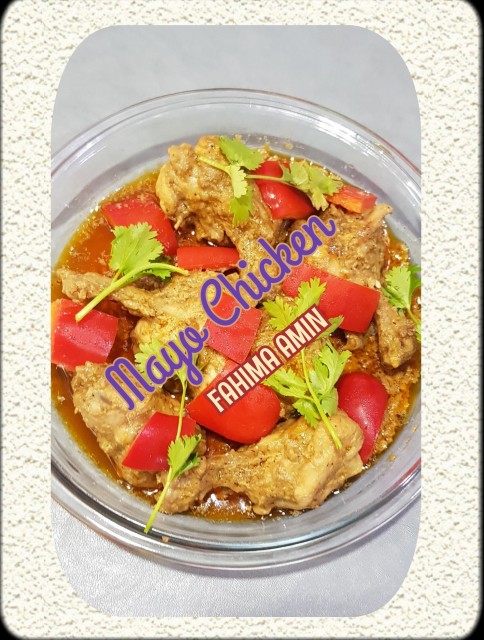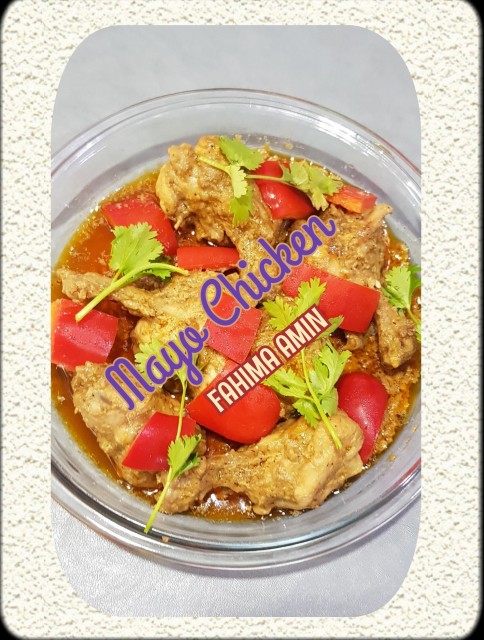 15
favs
0
coms
2.8K
views Fahimah Amin
SOUS CHEF
32
137.6K
117

Still learning,Begginner Chef👩‍🍳...
INGREDIENTS
⚫1 chicken cut up
⚫1 teaspoon Garlic paste
⚫1 teaspoon Green chilli paste
⚫2 teaspoon Red chilli powder
⚫2 teaspoon lemon pepper
⚫1 teaspoon Aromat (a South African Spice)
⚫1 teaspoon chicken spice
⚫½ cup Mayonnaise
⚫5 tablespoon oil
⚫100 gm butter
⚫Salt as per Taste
METHOD
◼Marinate chicken with all above ingredinates without butter.
◼Mix well & keep it for maination upto 5-6 hours.
◼After it, Heat the pan & place this chicken with butter.
◼Cook until water burns out & chicken is done.
◼Add red or green bell pepper rings when just few minutes remaining to cook d chicken completely.
◼Serve Hot...!!!! Fahimah Amin
SOUS CHEF
32
137.6K
117

Still learning,Begginner Chef👩‍🍳...
Comments
Ordered By Newest
---
---
Suggest Recipes
You May Like
🍗 Mayo Chicken 🍗 is part of the
Chicken
recipes category