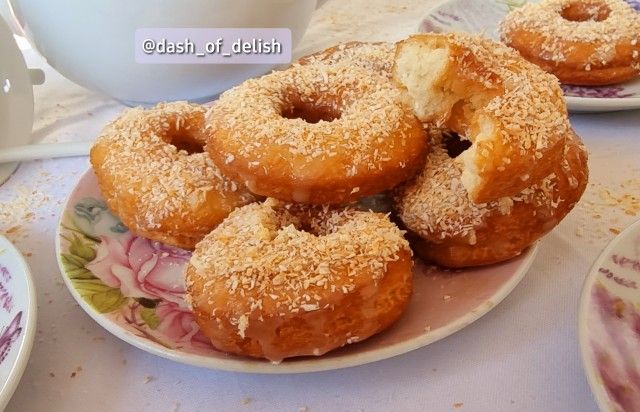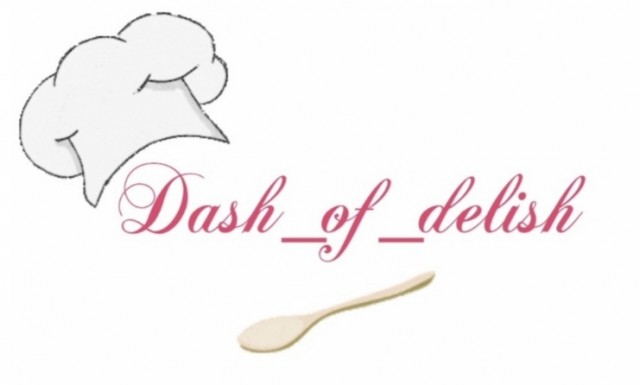 Dash _of_ Delish (aisha)
Kitchen Fundi
---

South Africa
Joined 1 year ago
---
@dash_of_delish
CREDITS
@dash_of_delish
Quick,Simple, crispy , less sugar ,light & scrumptious. If that's what your taste buds are craving for 😋... than go all out for these rings🍩 topped with a milky bar glazing & drizzled with toasted coconut 🥥.


INGREDIENTS
Dough:2 tablespoon margerine melted ½ cup sugar1 eggBeat the above.
1&½  cups flour 2 teaspoon baking powder¼ teaspoon nutmeg powder (optional)¼ teaspoon cinnamon powder (optional)¼ teaspoon ginger powder ( optional)Pinch of saltPinch of soda bicarbonate Sift the above ingredients. Add to the wet mixture. Half cup dessicated coconut 🥥Lastly add the dessicated coconut
METHOD
Form into a soft dough.Roll out , cut with a doughnut cutter.Fry until golden brown.(Makes about 16 med sized doughnuts.)
Milky bar glazing. @milkybarsaQtr cup fresh cream1 slab (80gr) milky bar chocolate Half cup icing sugar1 tablespoon margerine 
Melt the above  ingredients and bring to a boil. Simmer for 5 minutes. Glaze over doughnuts than Drizzle with toasted coconut 🥥. 
Enjoy the twist😋
POSTED ON
18 Sep 2021
WOULD YOU LIKE TO ?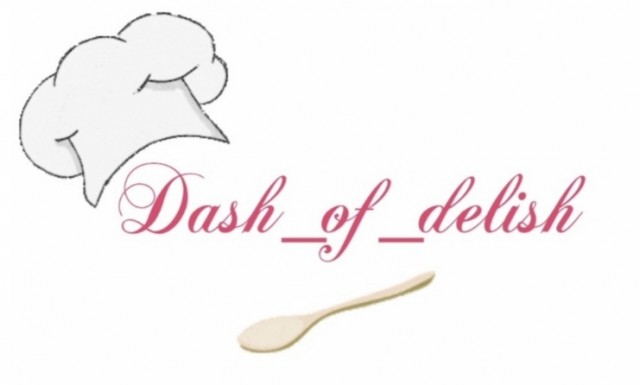 Dash _of_ Delish (aisha)
Kitchen Fundi
---

South Africa
Joined 1 year ago
---
@dash_of_delish
COMMENTS
You May Also Like
Suggest Recipes