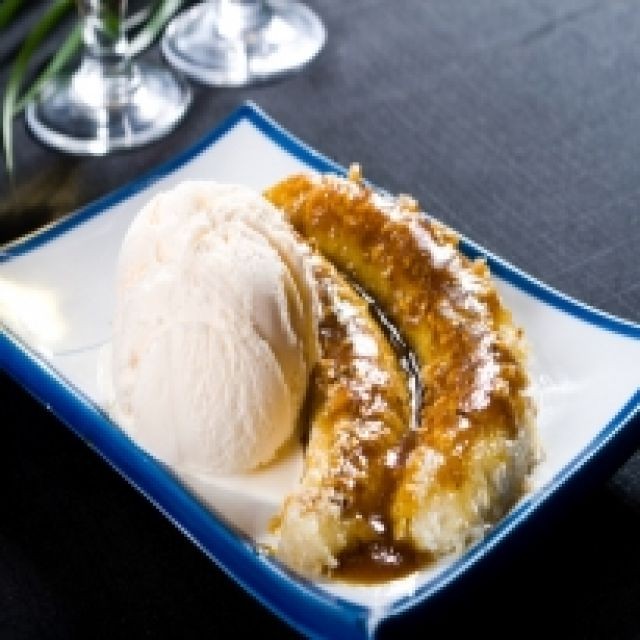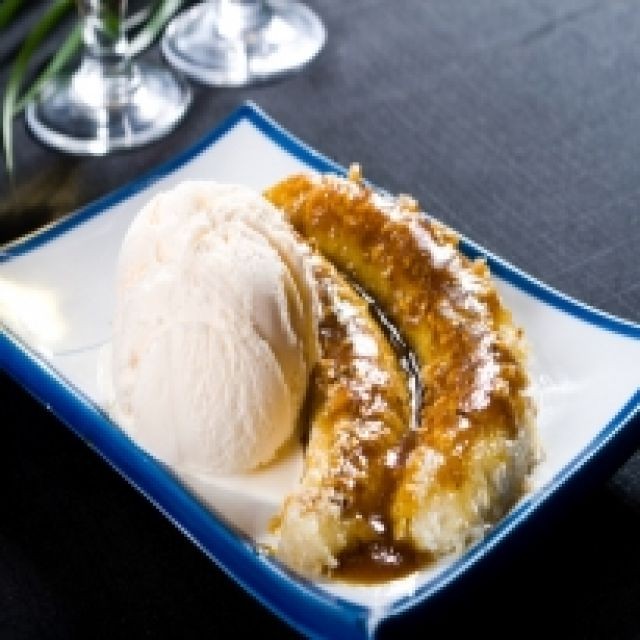 INGREDIENTS
4-5 bananas
150 gm sugar
200 ml orange juice
50 gm butter
1 tablespoon roasted cinnamon
1 tablespoon cardamon

For Garnishing
Orange zest
Raisins
Pistachio
Brown sugar

METHOD
Method
Peel the bananas and set aside in a dish.

Melt 150 gm sugar on a pan till its color changes to
brown and add orange juice, butter, roasted cinnamon
and cardamon and bring to a boil.

Then simply pour it over the peeled bananas.

Top it up with some orange zest, raisins, pistachios
and brown sugar and bake it at 170 C for 15 -20mins
and serve hot.

INFO & TIPS
Serve with vanilla ice - cream
Comments ordered by Newest
---