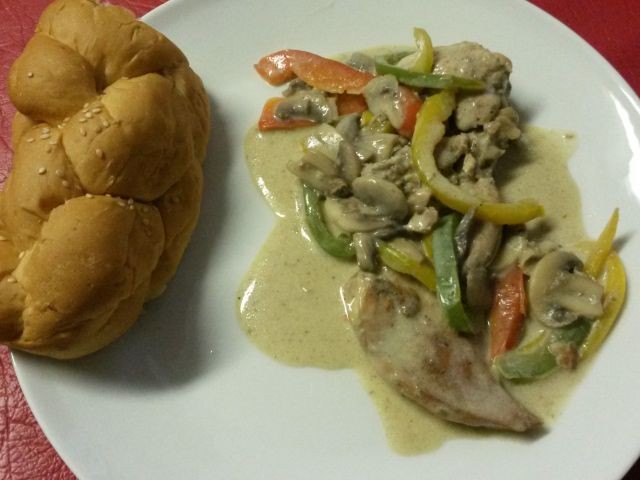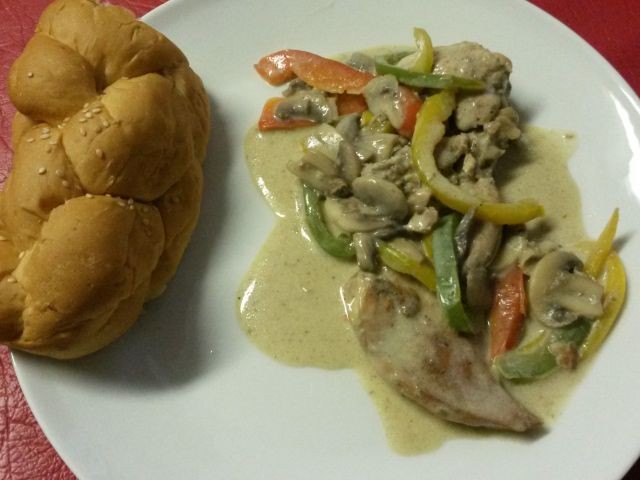 INGREDIENTS
1 chicken
1 onion finely chopped
Salt
Black pepper
Garlic
Juice of 1 lemon
1 punnet Mushrooms sliced
Robot peppers cut into strips
1 ½ cups milk
1 heaped teaspoon maizena (corn flour)
piece of butter

METHOD
-Sauté onion in ghee (Clarified butter). Cook chicken with salt, black pepper, garlic and lemon juice till done.
-Sauté mushrooms and peppers with little
ghee (Clarified butter), black pepper and garlic salt.
Throw over chicken.
-Make a white sauce with 1 ½ cups milk maizena (corn flour) and butter. When sauce starts to
thicken add salt and white pepper to
taste. Pour over chicken when sauce is
thick.
INFO & TIPS
Serve with Garlic Bread
Comments ordered by Newest
---