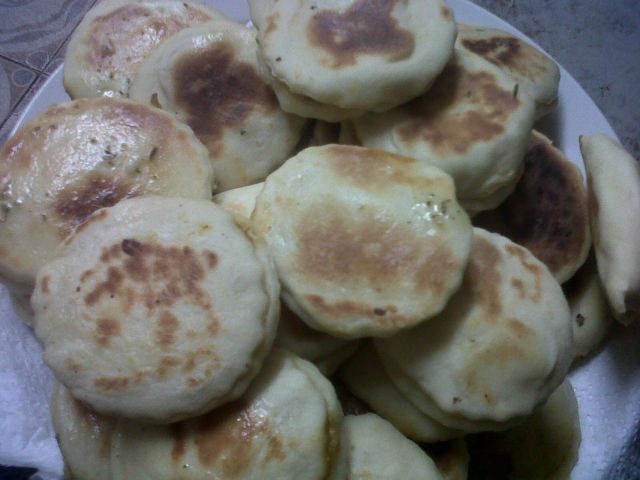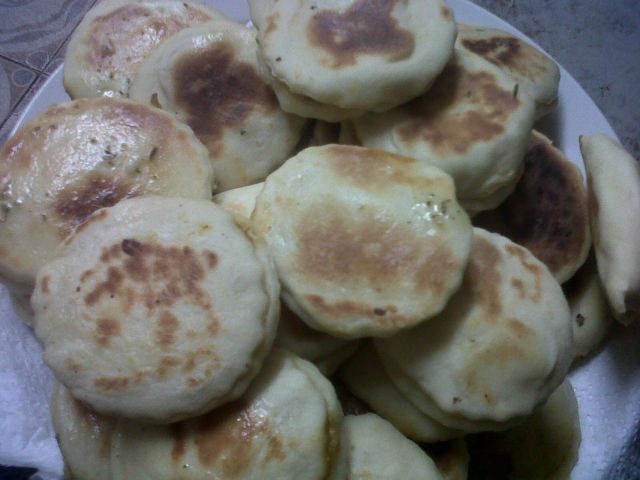 Chicken Naan
By Bint
- KITCHEN FUNDI
INGREDIENTS
Dough
3 ½ cups Flour.
1 level teaspoon salt. 1 packet yeast
3 teaspoon sugar.
Quartr cup oil
1 egg.
± 1 ½ cup milk(lukewarm)

Filling:
3 cups cubed chicken.
1 small onion chopped.
2 teaspoon garlic.
2-3 teaspoon ground green chillies.
½ teaspoon crushed black pepper.
2 teaspoon lemon juice.
½ teaspoon Aromat (a South African Spice).
Salt to taste
METHOD
Filling Method:
Saute onion in ghee (Clarified butter),till transperant. Add chicken with spices and cook till done,add 3Tblsp ground nola picallily(cos abit chunky)Allow to cool,then add ¼ cup mayonnaise, 1-2 tablespoon Nandos peri-peri sauce.

Dough method:
Sift dry ingr,add yeast to flour mix.
Beat oil,egg and warmed milk together and make soft dough.
Allow to rise,punch dwn allow to rise again b4 using.
Make ping pong size balls,&roll in small discs.
Smear lightly with beaten egg,add filling,cheese&cover with another disc.Toast on tawa and baste with garlic butter.
INFO / TIPS / CREDITS
once cooled, freeze_
reheat in microwave when ready to eat
Comments ordered by Newest
---