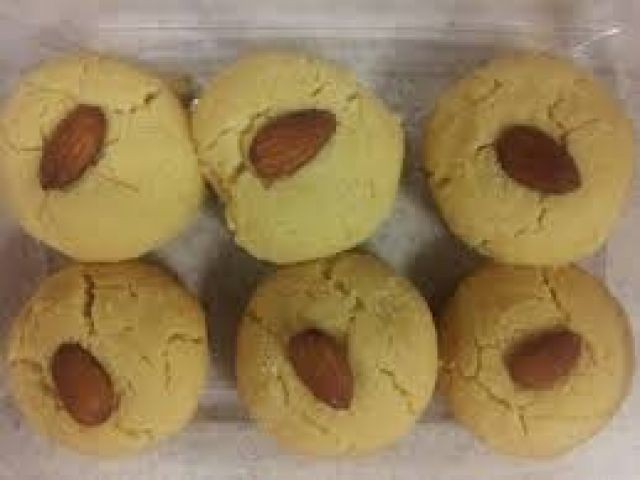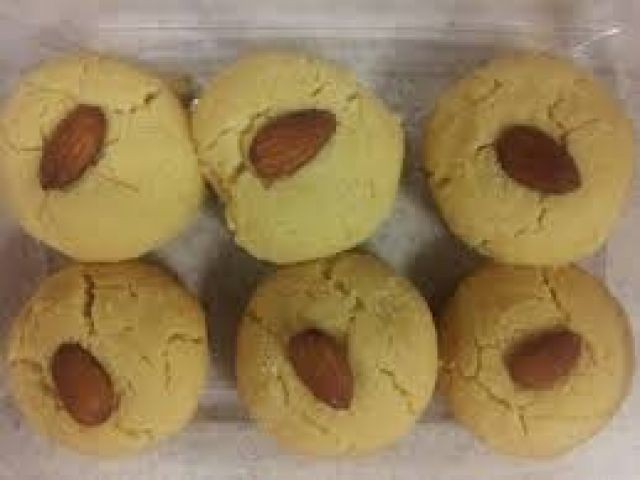 INGREDIENTS
2 cup ghee (Clarified butter)
2 cup castor sugar
1 cup gram flour
½ teaspoon nutmeg
½ teaspoon Elachi (cardomom) powder
1 teaspoon baking powder
2 ½ to 3 cups flour
METHOD
cream sugar and ghee (Clarified butter) until white.
add nutmeg,Elachi (cardomom) powder,and baking powder and mix again for a minute or so.
add sifted flour and gram flour to make a soft dough.
divide dough in to small ping pong size balls.roll between palms of hand and flatten(with a finger).
place half almond in the centre.
bake at 180c for about 20mins.
naankhatai must be cracked when done.
INFO / TIPS / CREDITS
you can use bicarbonate of soda but i prefer baking powder.
Comments ordered by Newest
---